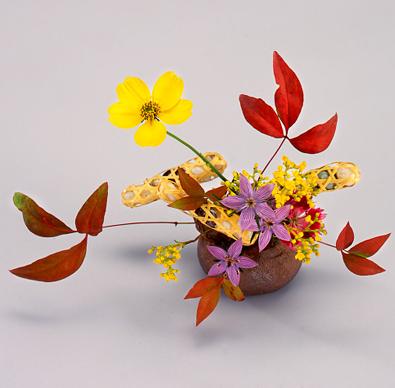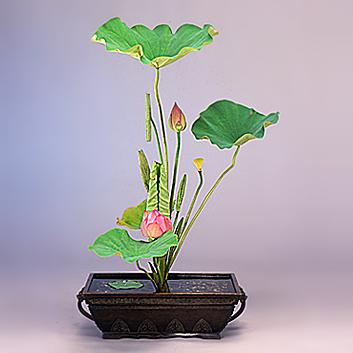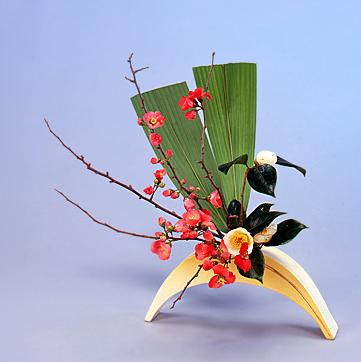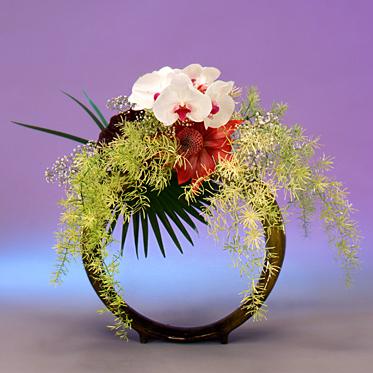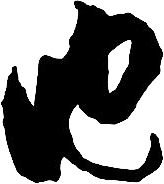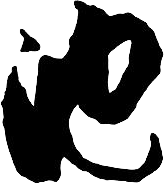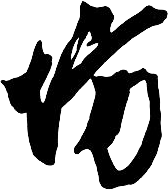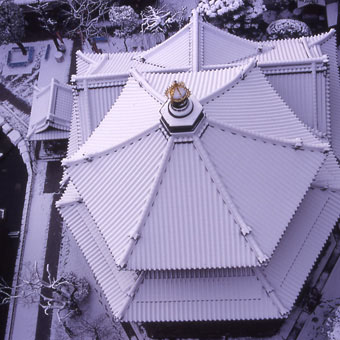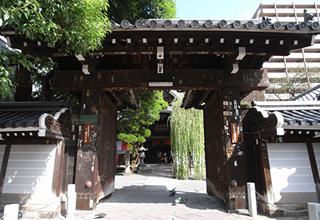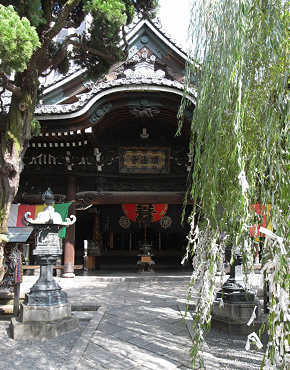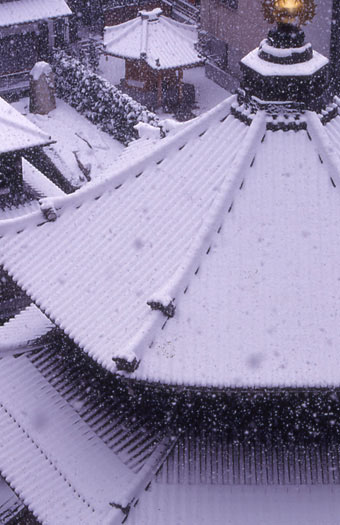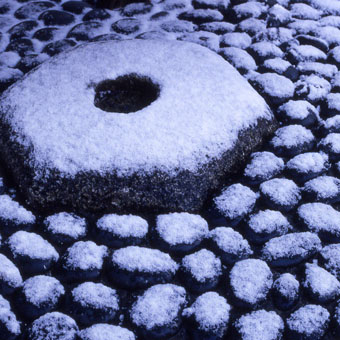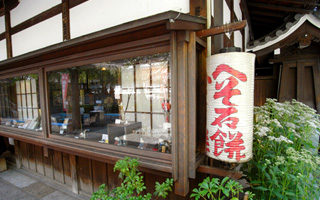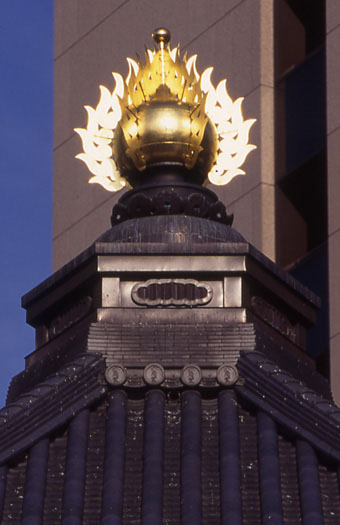 Ikenobo and the Rokkakudo Temple

The Rokkakudo Temple is located southeast of the intersection of Karasuma and Sanjo streets in central Kyoto, and is formally known as Shiunzan Chohoji. The name rokkaku refers to the hexagonal shape of the temple (do). The Rokkakudo was founded by Prince Shotoku to enshrine Nyoirin Kannon, the Goddess of Mercy. Near a pond (ike) where Prince Shotoku bathed, the small hut (bo) of succeeding generations of Buddhist priests gave rise to the name Ikenobo. The Rokkakudo is the site of the birth and development of ikebana. The custom of appreciating flowers in a vase probably dates back almost to the birth of the human race. Involved in this custom is the human characteristic of loving and adoring the beautiful. In this regard, there is no difference between East and West. In Japan, however, arranging flowers has been carefully considered as the art form and, indeed, way of life called kado (ka, flower; do, way or path). 

IIkenobo Ikebana is the Pinnacle of Sophistication, Elegance, Style and Taste.

Ikenobo Ikebana is the art of Japanese flower arranging.  The origins of Ikebana and Ikenobo date back over 550 years and are deeply entwined with the artistic history of Japan. Ikenobo is the original and largest Ikebana school with over two million members.  The headquarters of Ikenobo remains at the place of its founding, the Rokkakudo Temple in Kyoto, Japan.  The temple is well known as the Eighteenth Secret Site of the Buddhist Pilgrimage in Western Japan.  From the beginnng, the spirit of Ikenobo Ikebana has come down to us through a continuous generational line of Headmasters. 

The Ikenobo Ikebana Society of American was founded in July 1970 by Sen'ei Ikenobo, 45th Headmaster.  The vision of Ikenobo is to stay true to the past and to keep growing to advance into the future.  At Ikenobo we learn the arranging secrets from ancient times and apply those precepts to our contemporary flower designs.   For sophistication and elegance no one can match Ikenob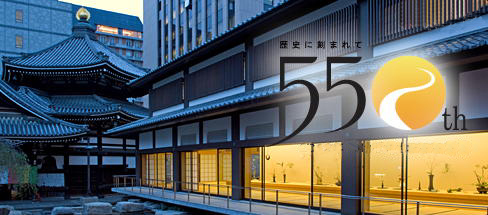 Website Views: 31,113, 192

Need more information or have

questions - click here

Group Photo with Headmaster Designate Senko Ikenobo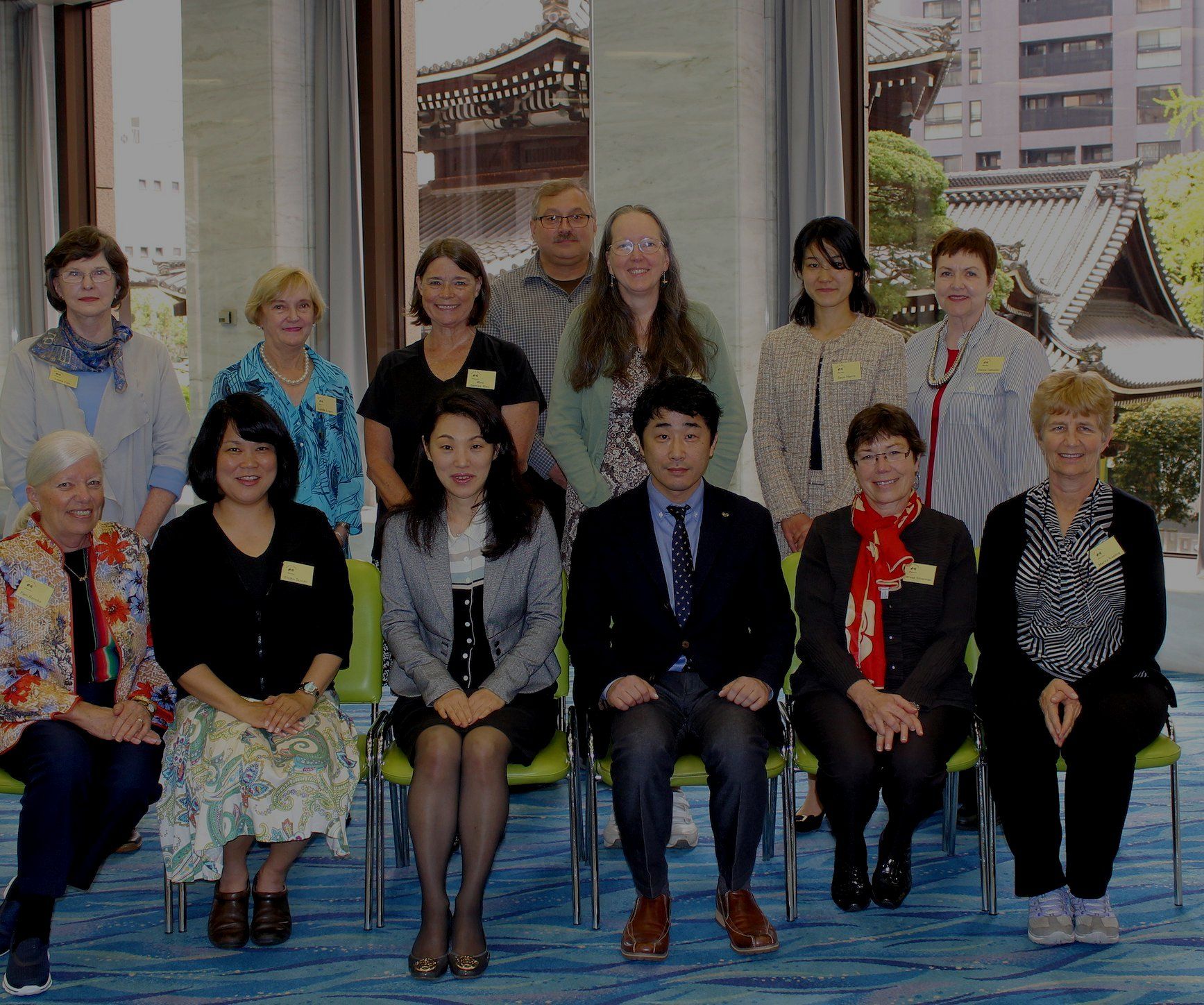 Visiting Professor from the Ikenobo Institute, Kyoto, Japan, Special Two-day Workshop

Colorado Chapter, March 22 and 23, 2017

Senior Professor Horie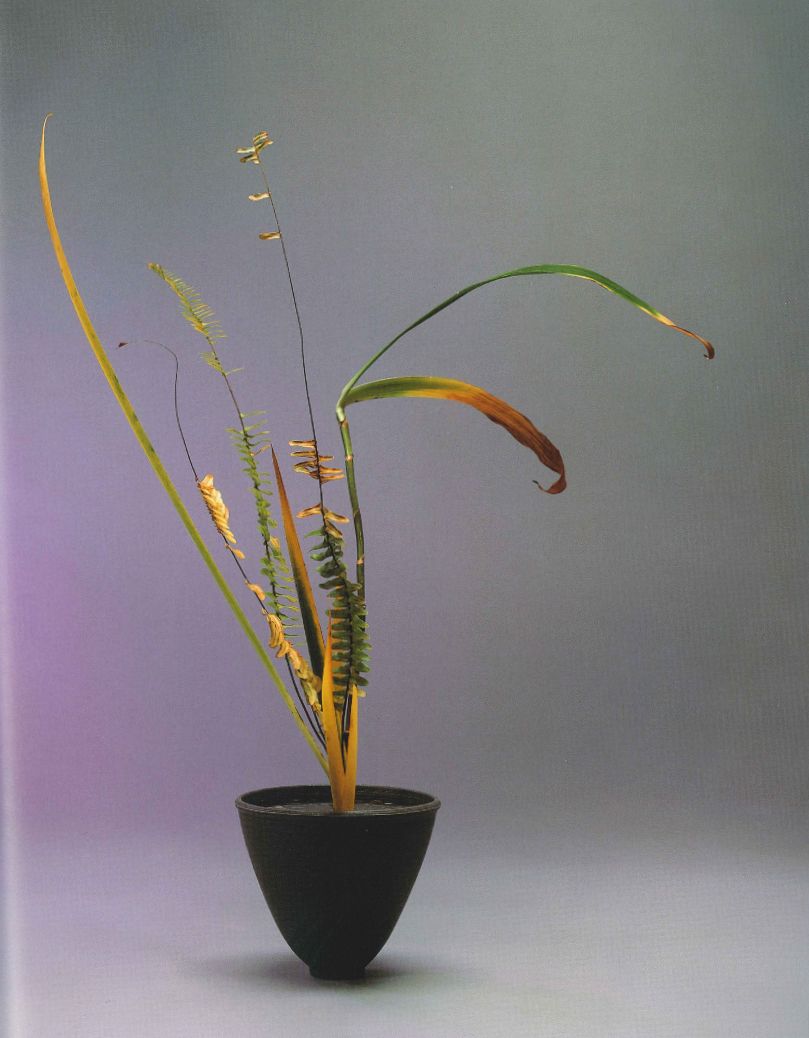 HARMONY, an arrangement by Sen'ei Ikenobo - 45th Headmaster

"Each leaf has its own size and shape.  Their attributes also vary.

When these variations coexist in nature, we experience the plant as a whole.

Yet when we take one leaf of the plant in our hands, we tend to use it according to its individuality,

forgetting that the leaf was living as part of the whole in nature.

Plants change their colors with the season.

It is a surprisingly wornderful synchronism.

Combining different materials together in harmony, to keep such synchronicity is important."

From the General Theory of Shimputai, Sen'ei Ikenobo, November 11, 2015.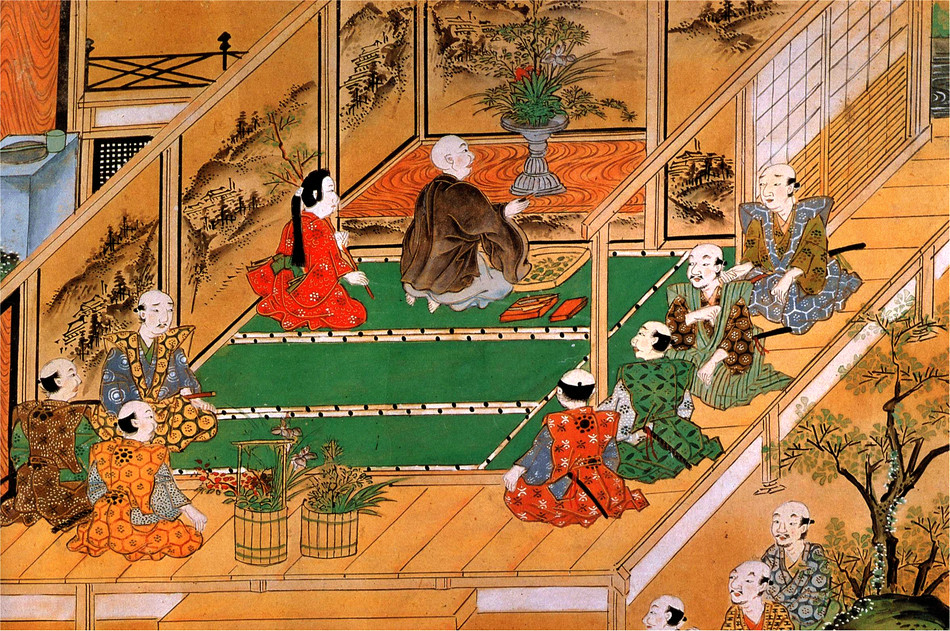 HANA IKUSA

FLOWER WAR MOVIE

Page 6.

San Francisco Office Display Windows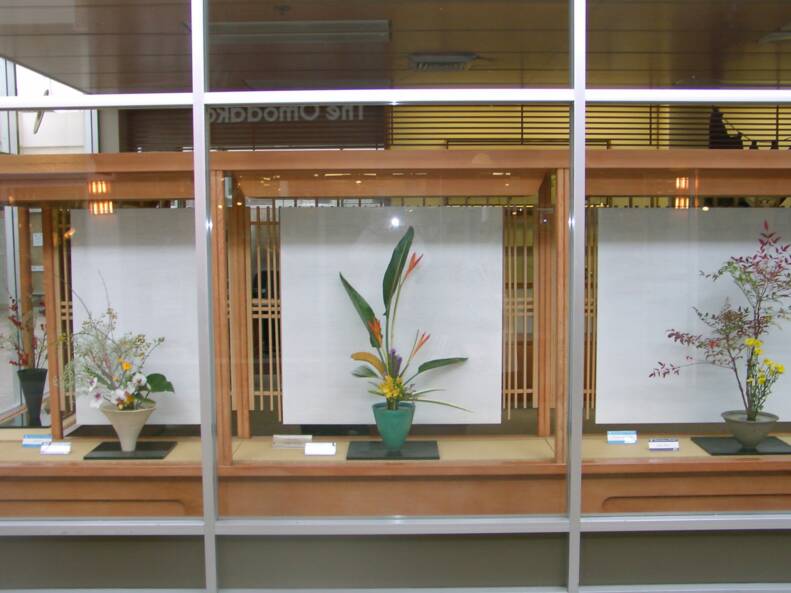 As we say Farewell to the Ikenobo Office of the Ikenobo Ikebana Society of America I thought I would share this photo.  Every Year my wonderful teacher and I would make Rikka arrangements in the special display alcoves designed by Headmaster Sen' ei Ikenobo for the Cherry Blossom Festival in San Francisco.  As the Year unfolds we will miss this grand Ikenobo display.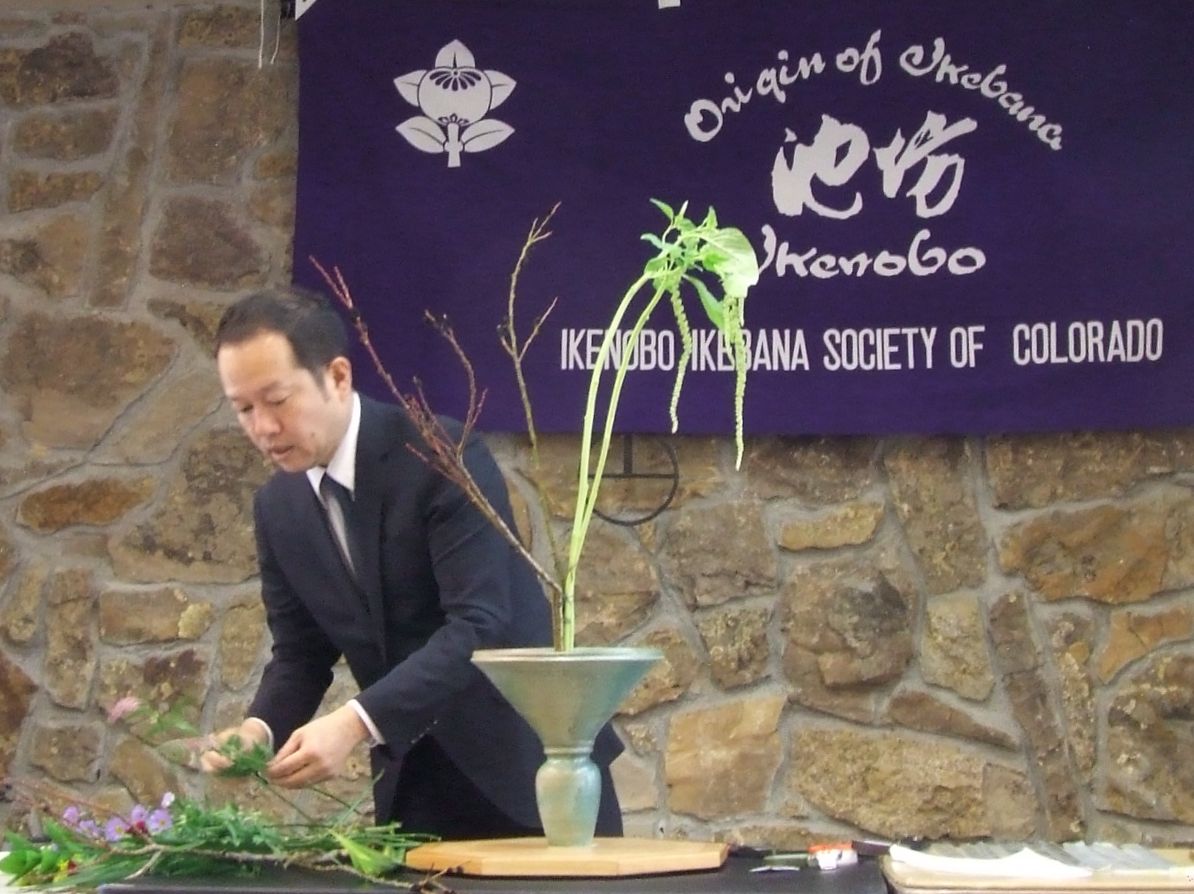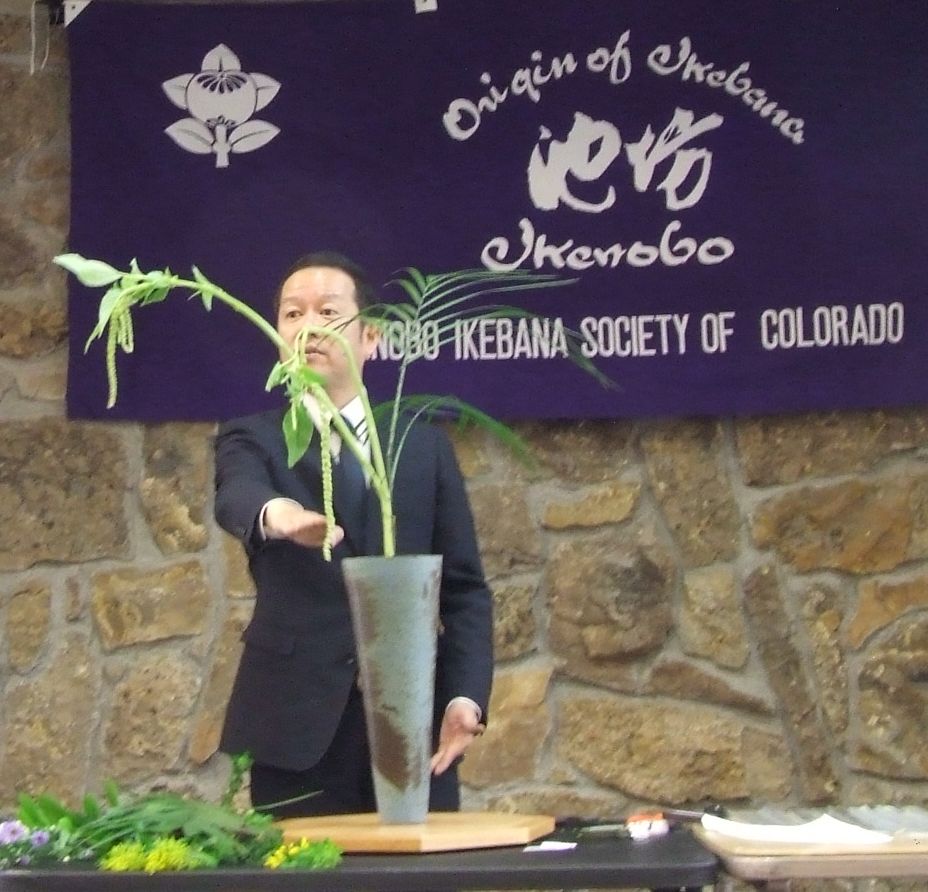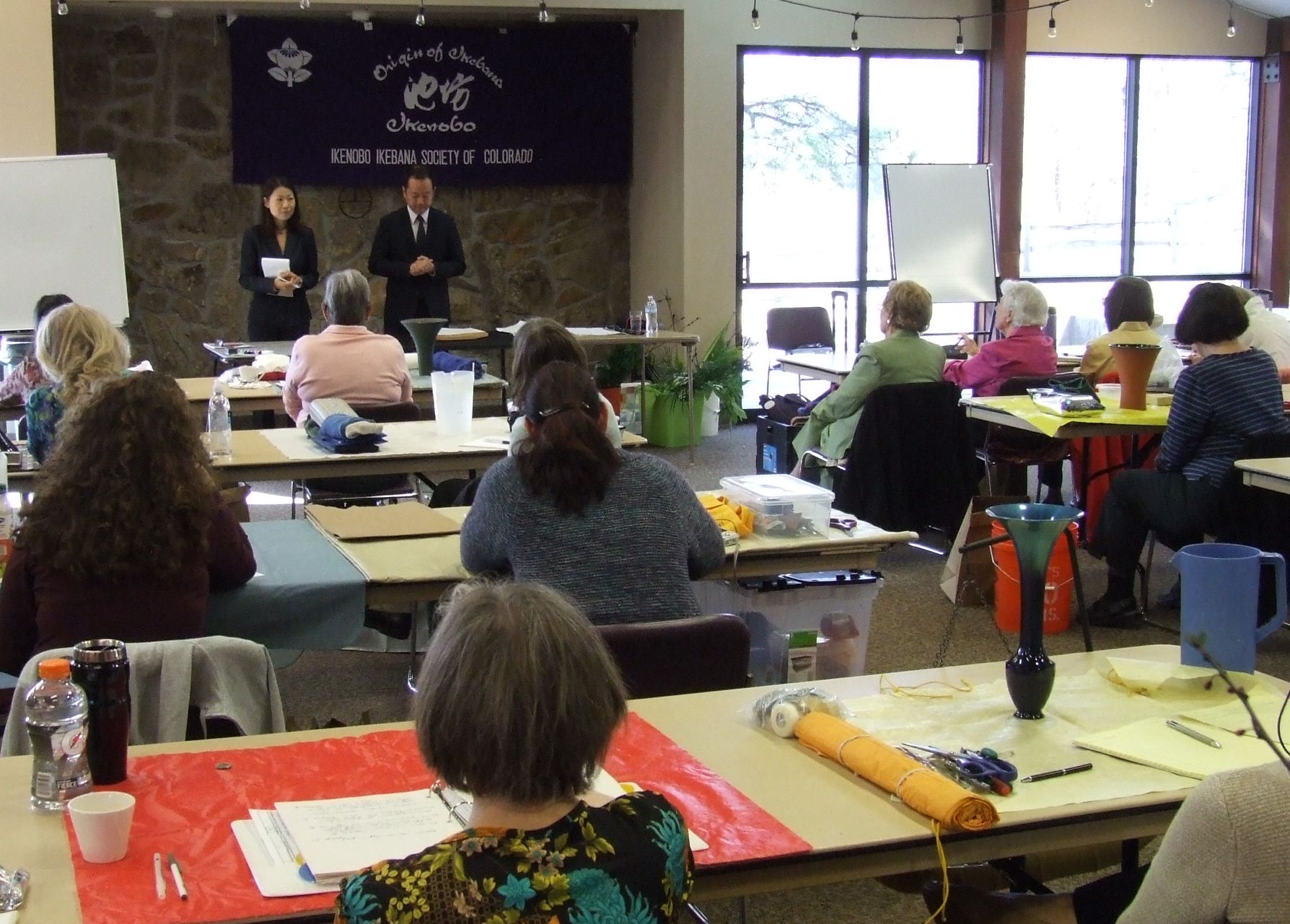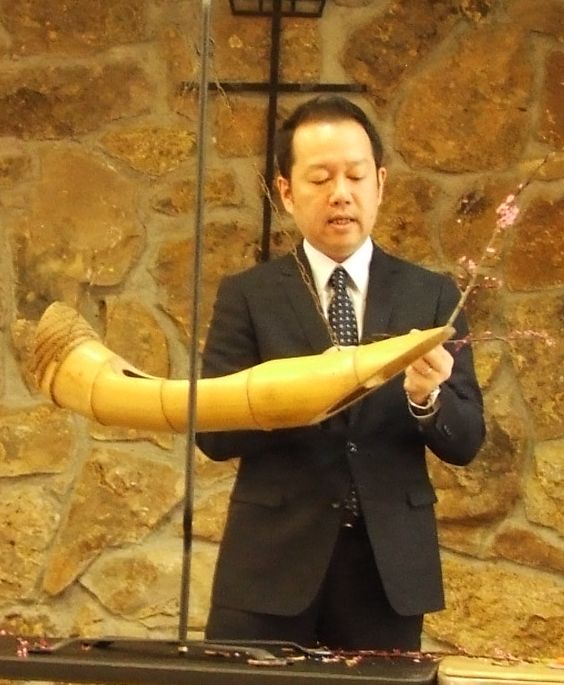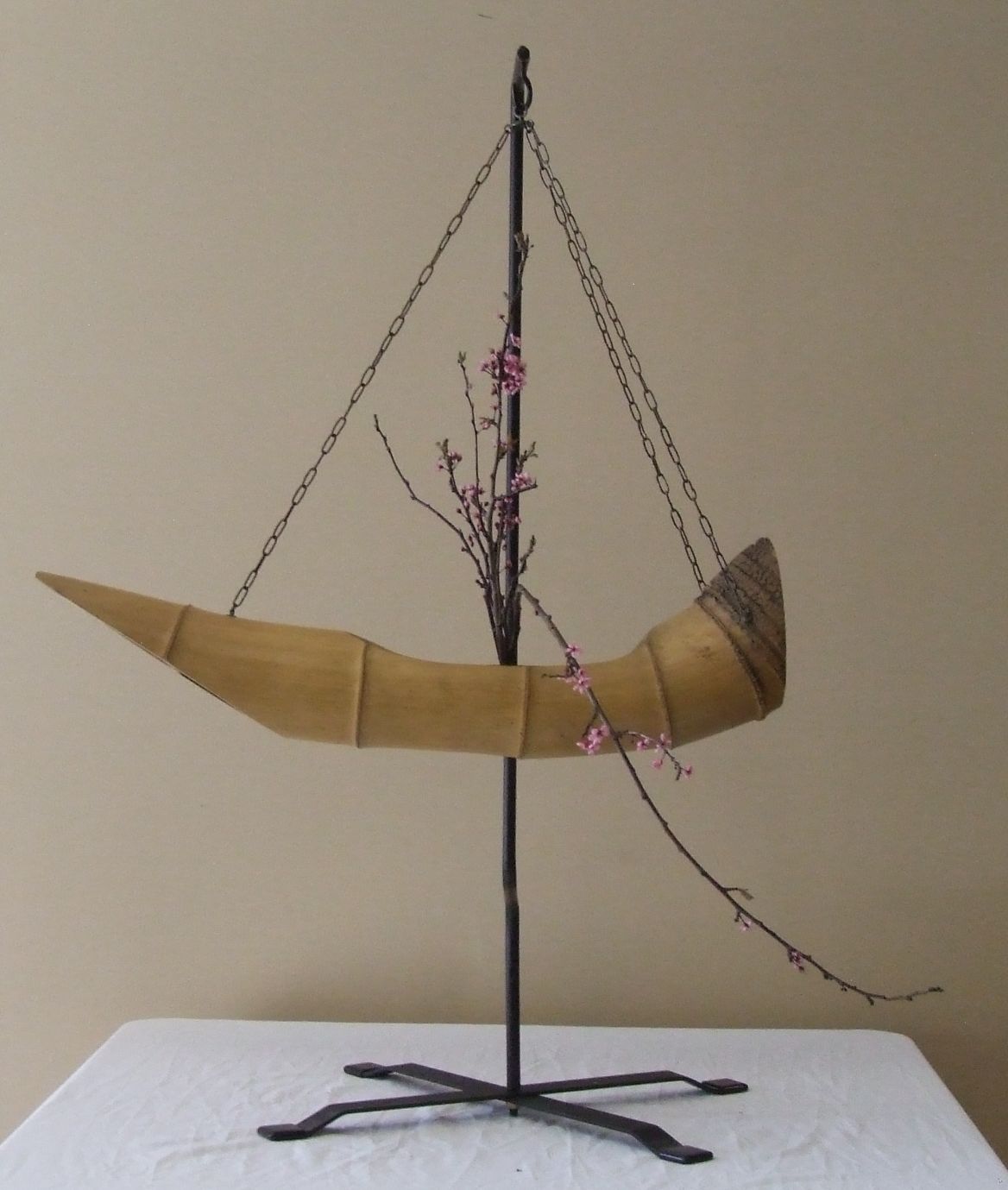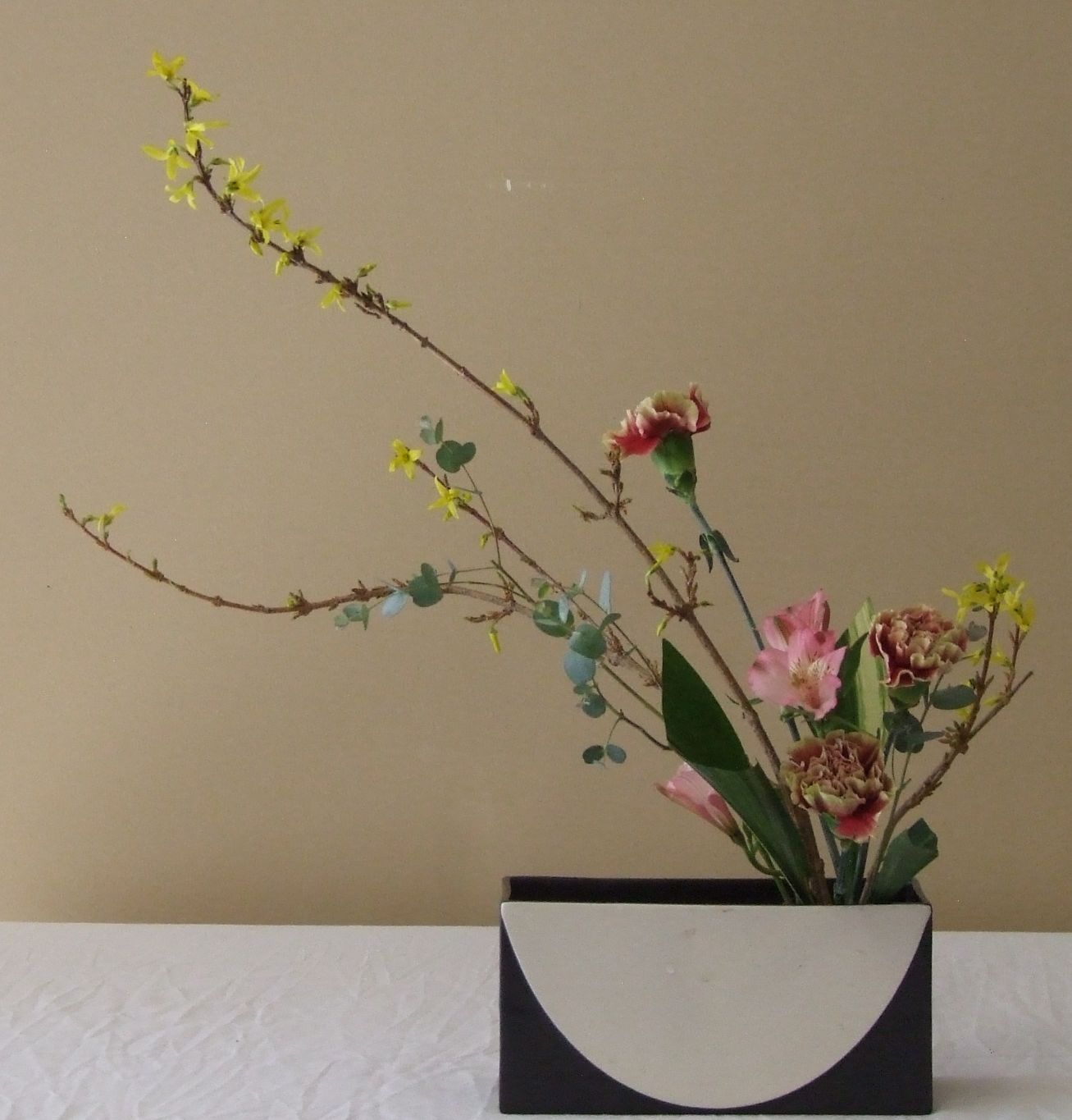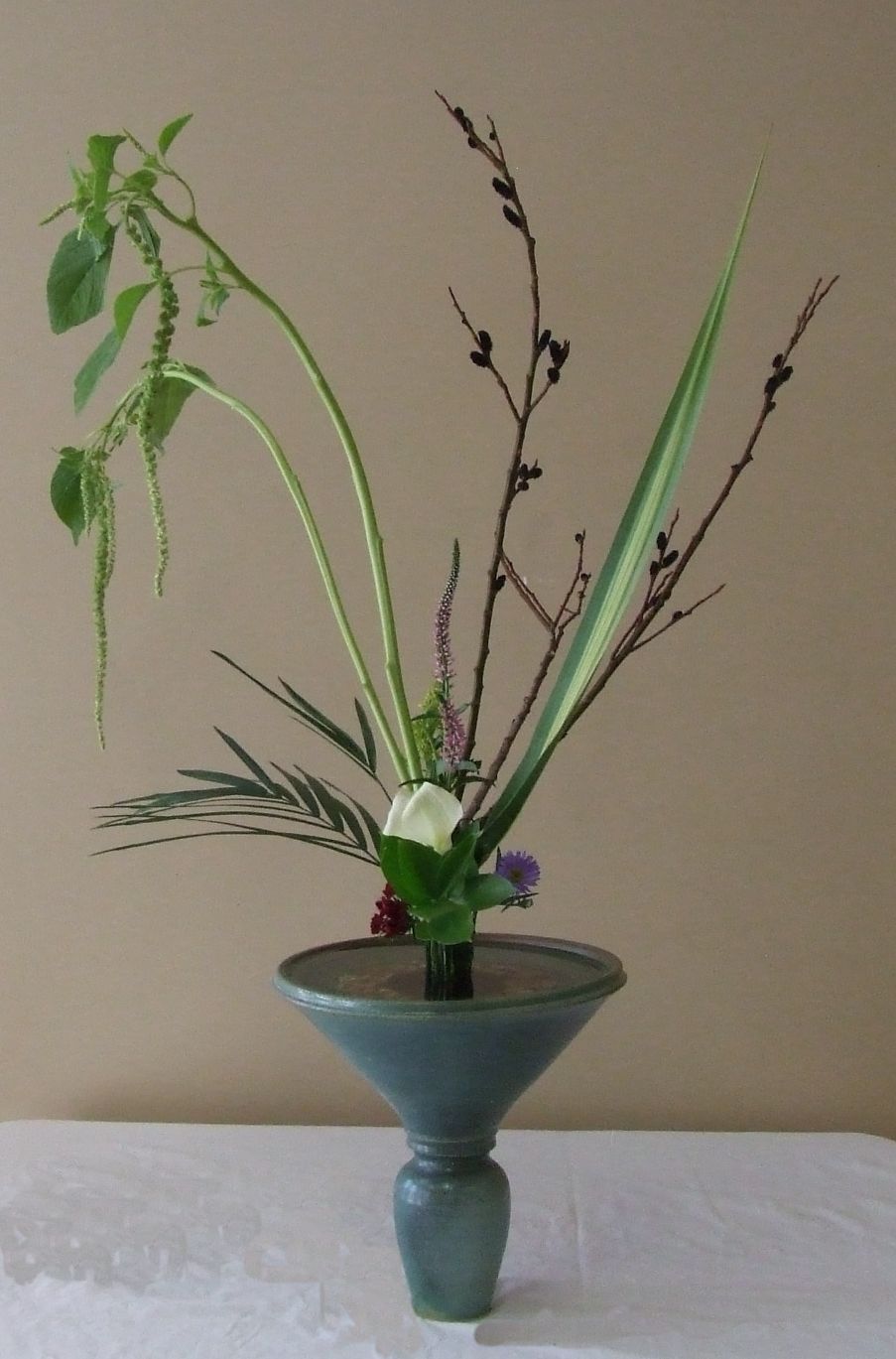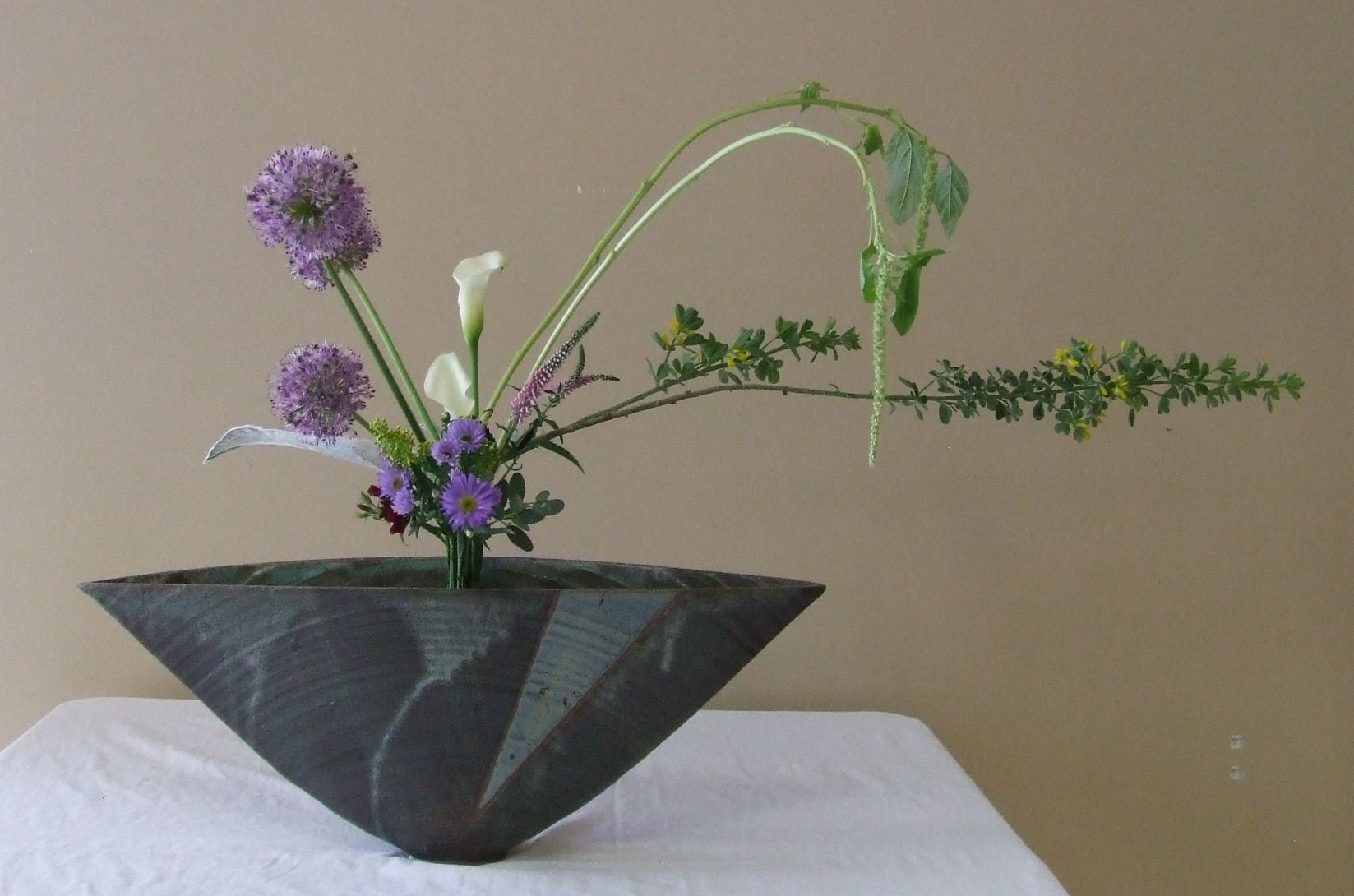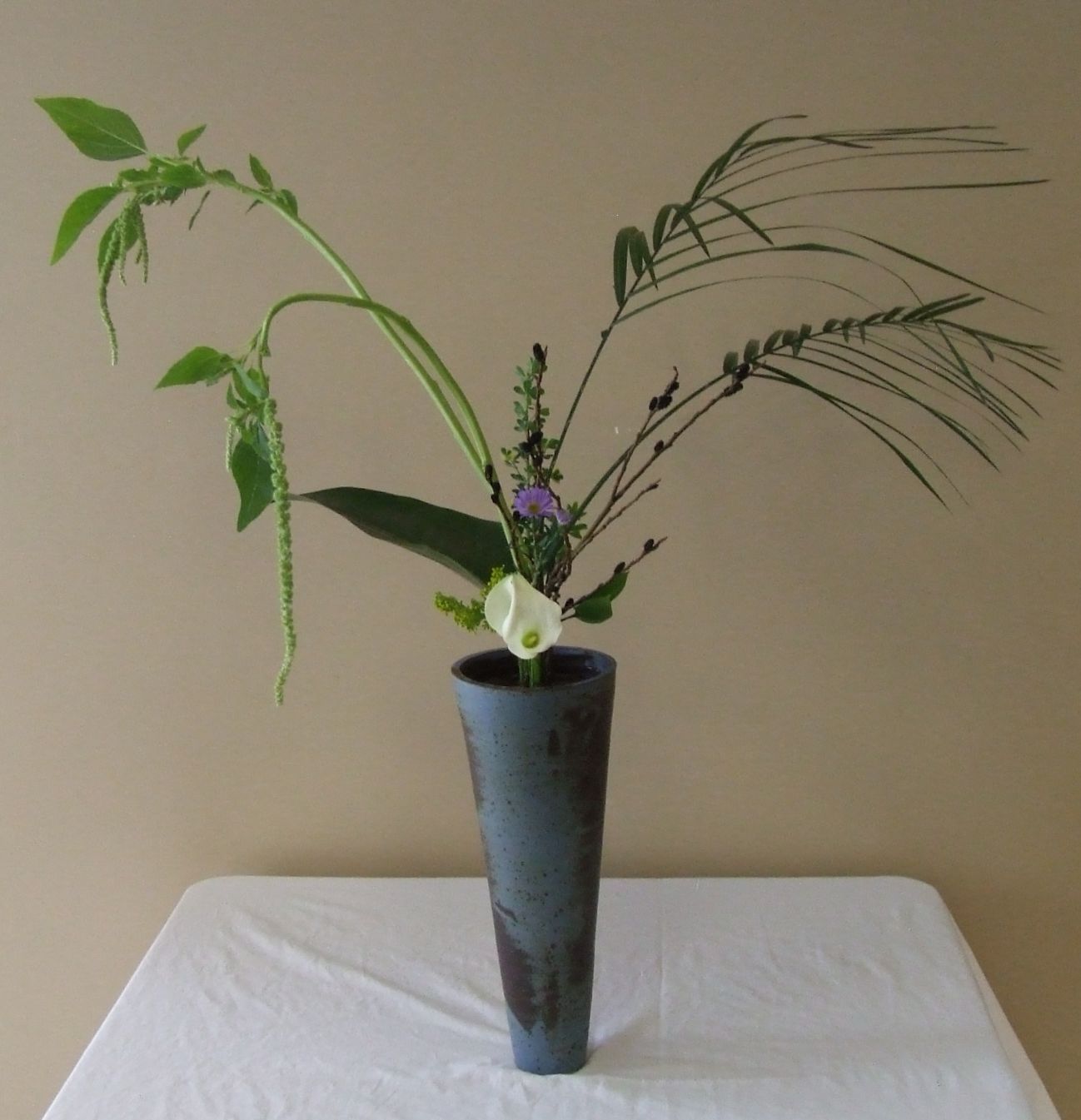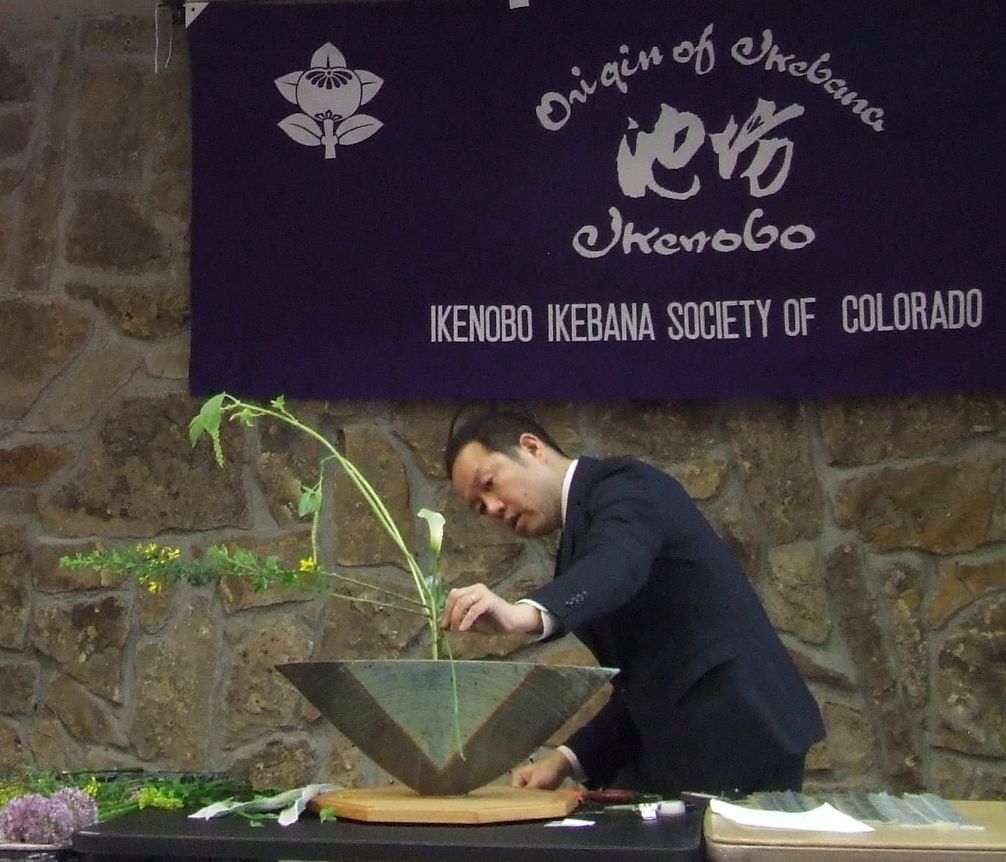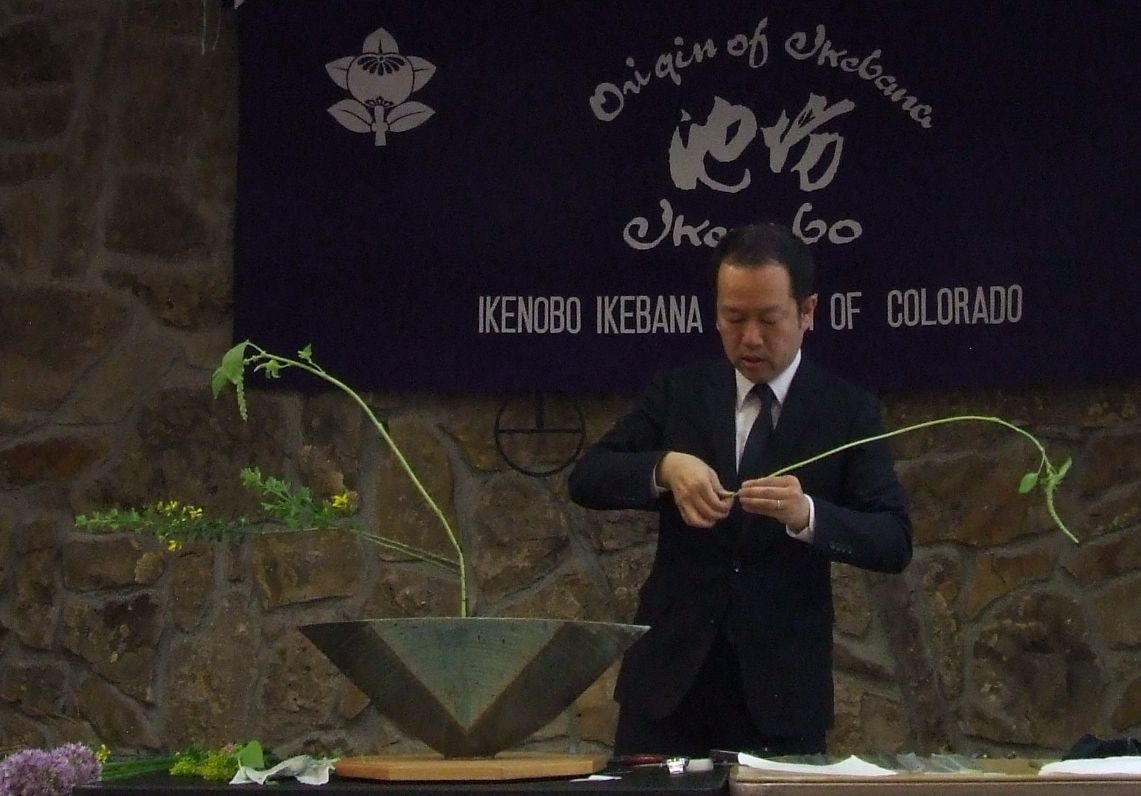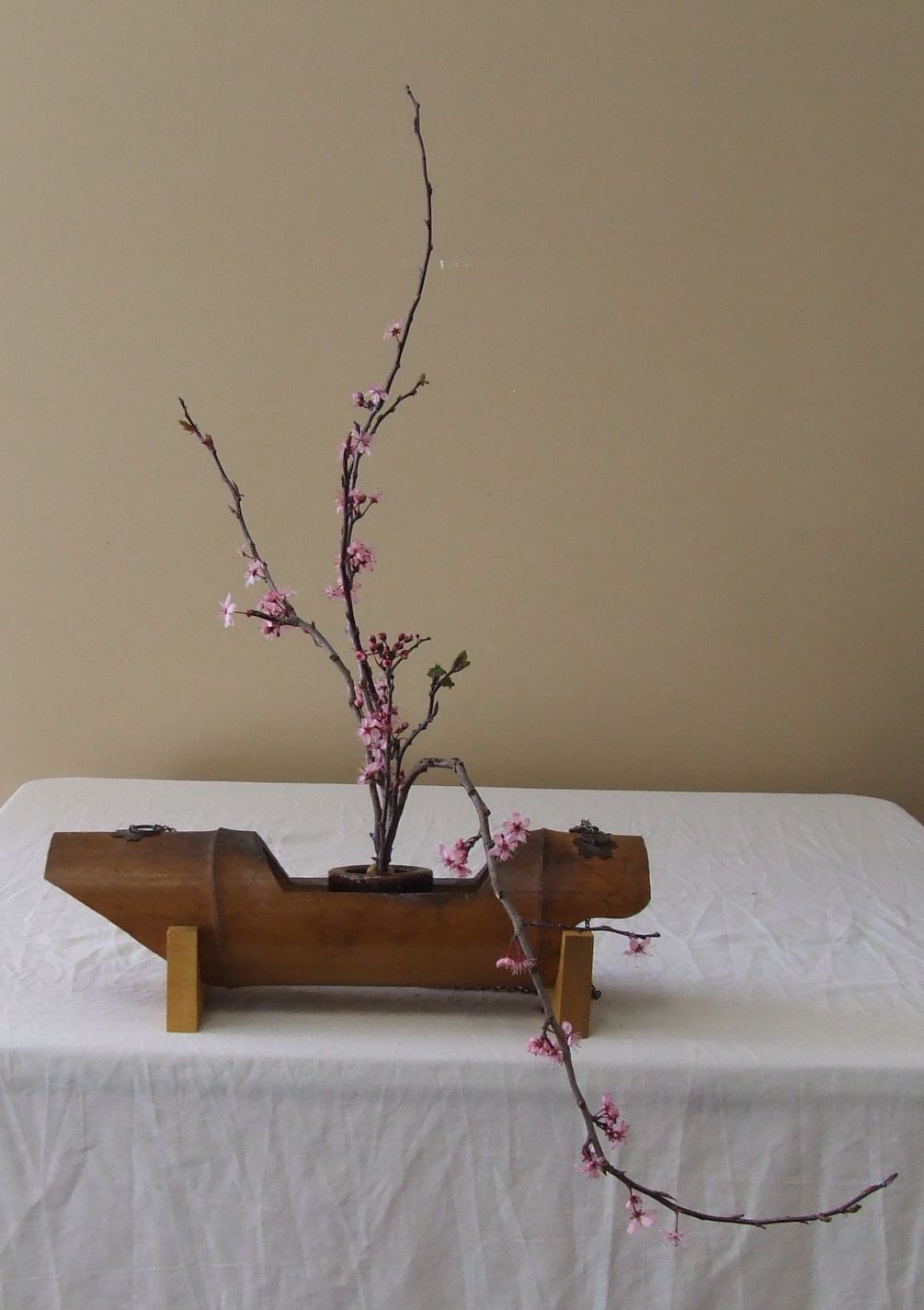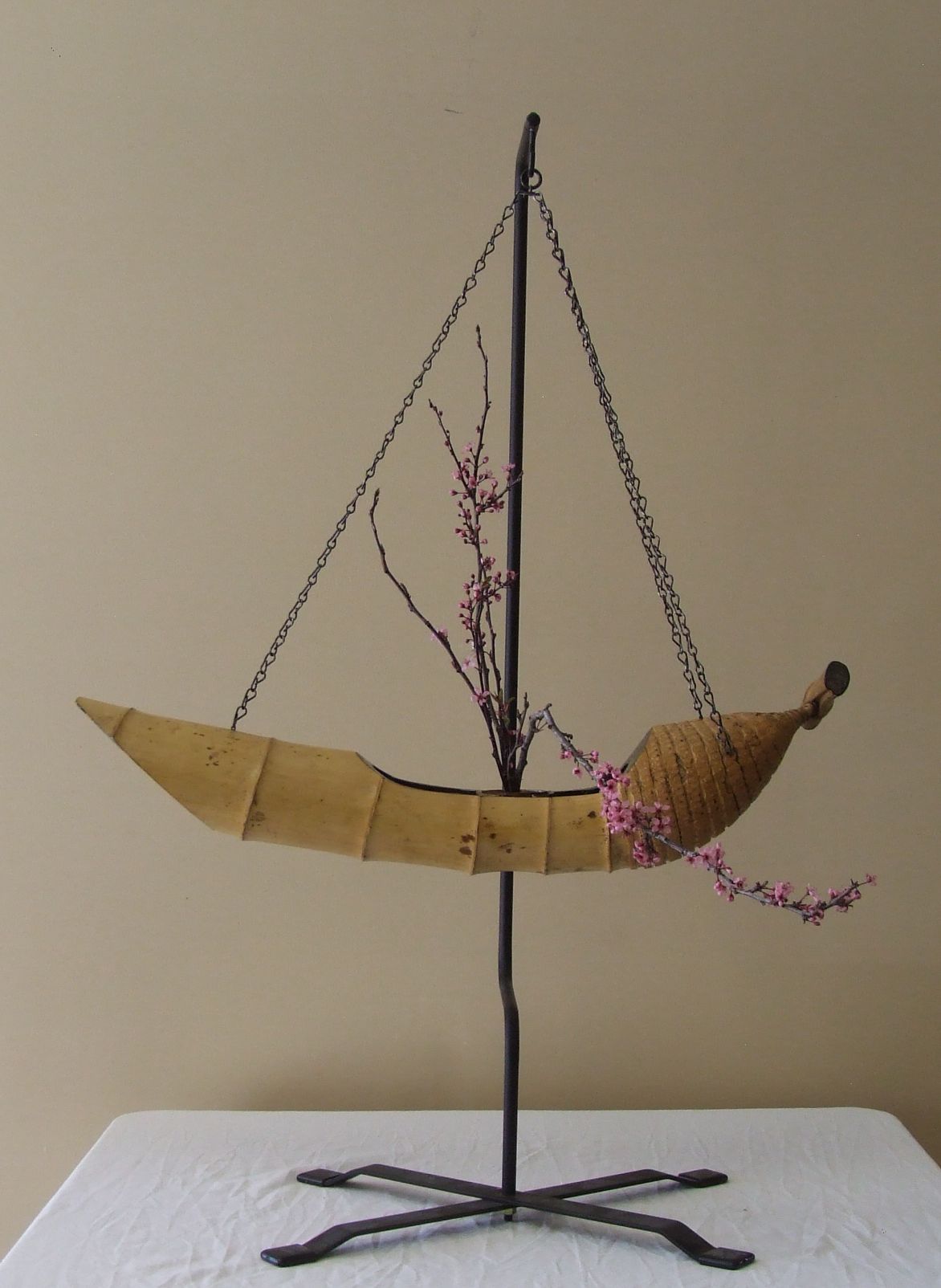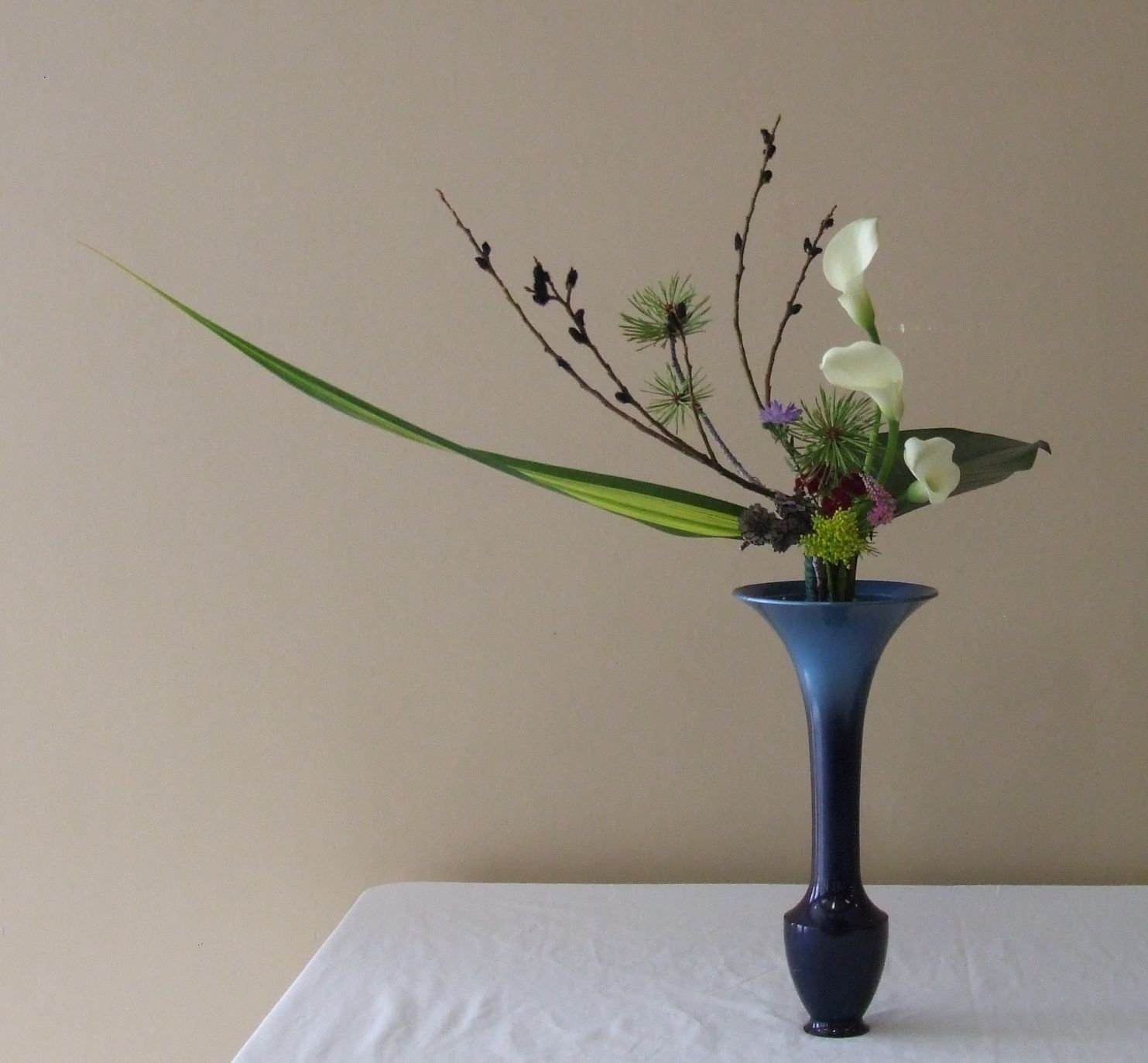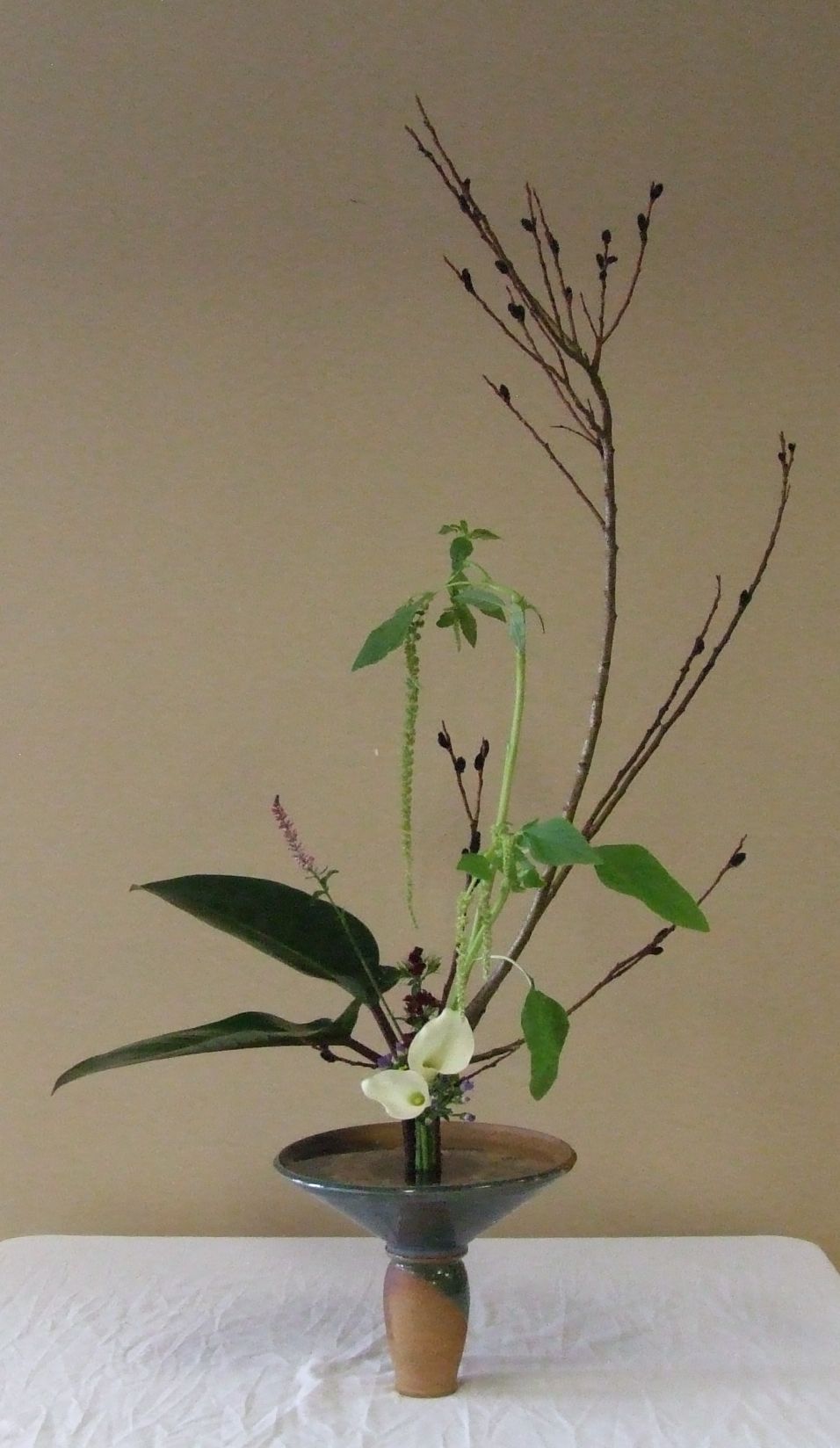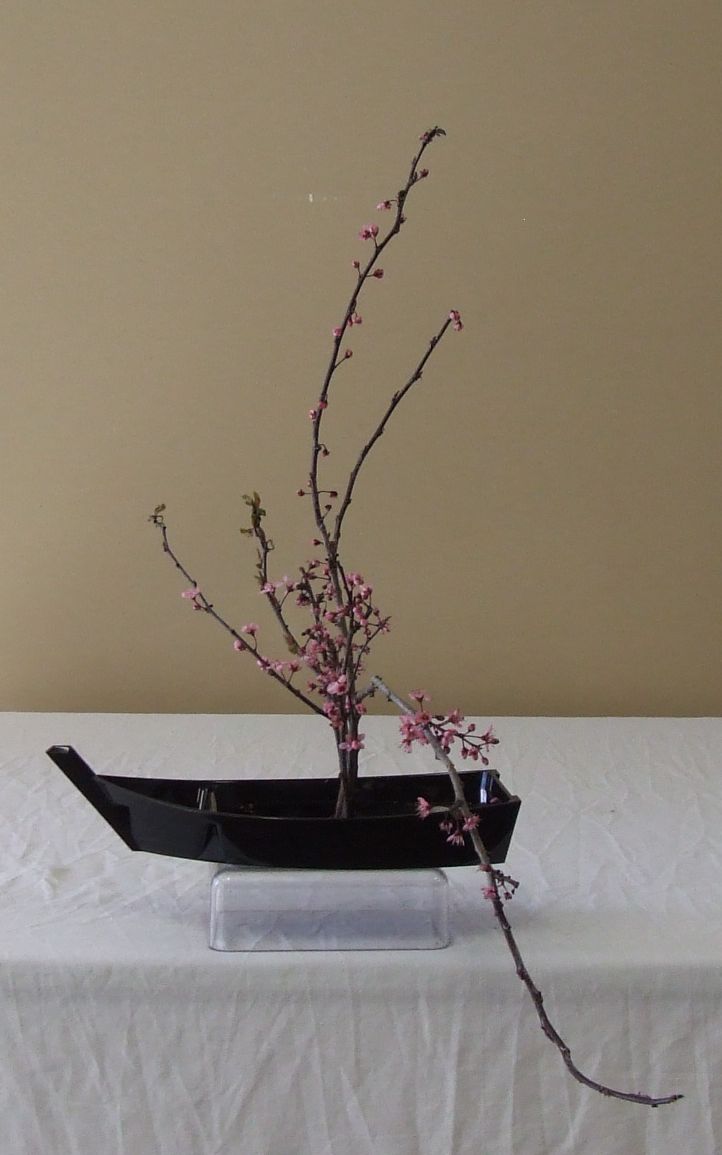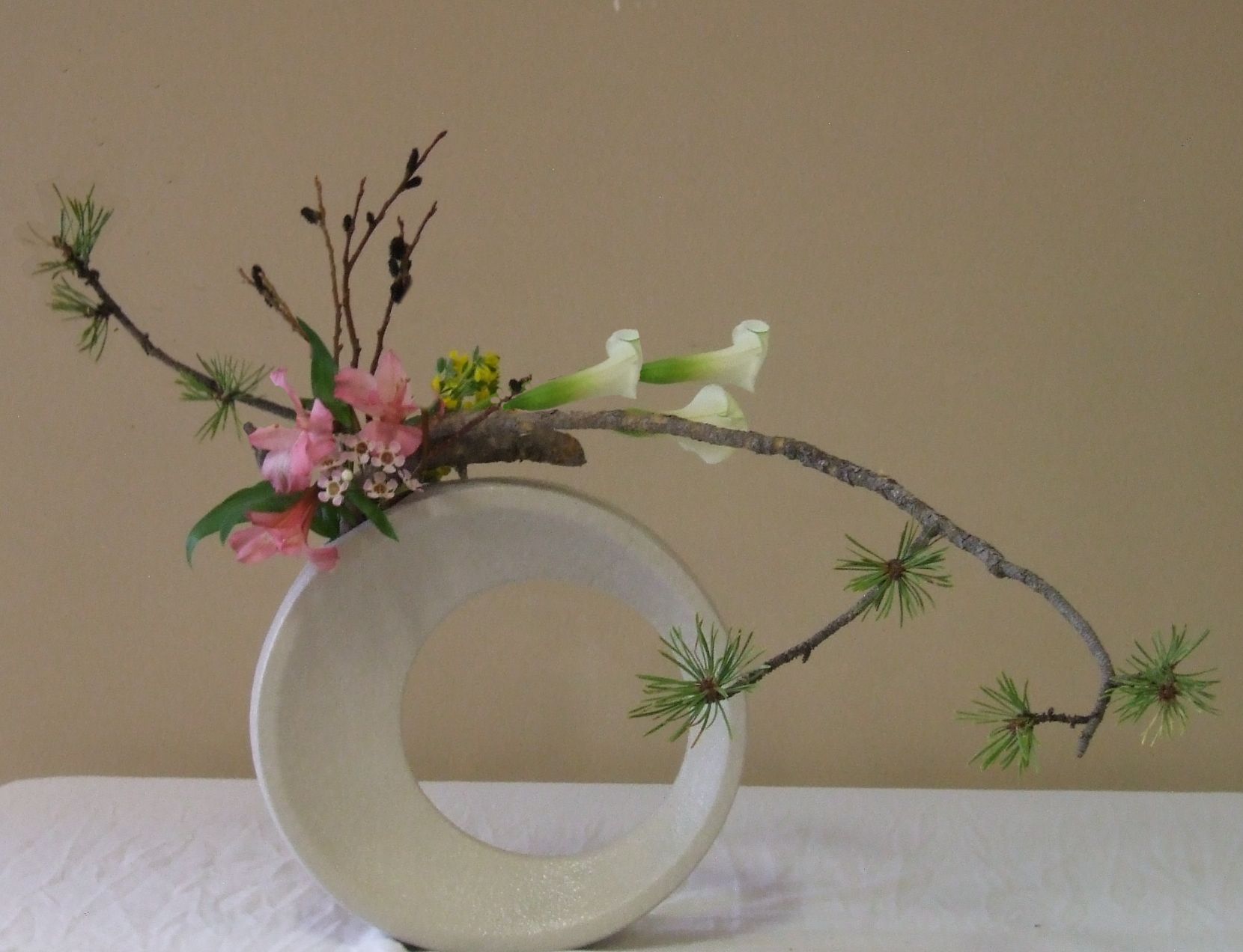 Hatsuike-shiki - First Arrangement of the New Year Special Teachings. December 29, 2017

May Library Denver, 9 am to 4 pm.


Headmaster Sen'ei Ikenobo and the LA Chapter, Diamond Jubilee Celebration. 

Japan America Society, Los Angeles, CA

September 22 to 25, 2017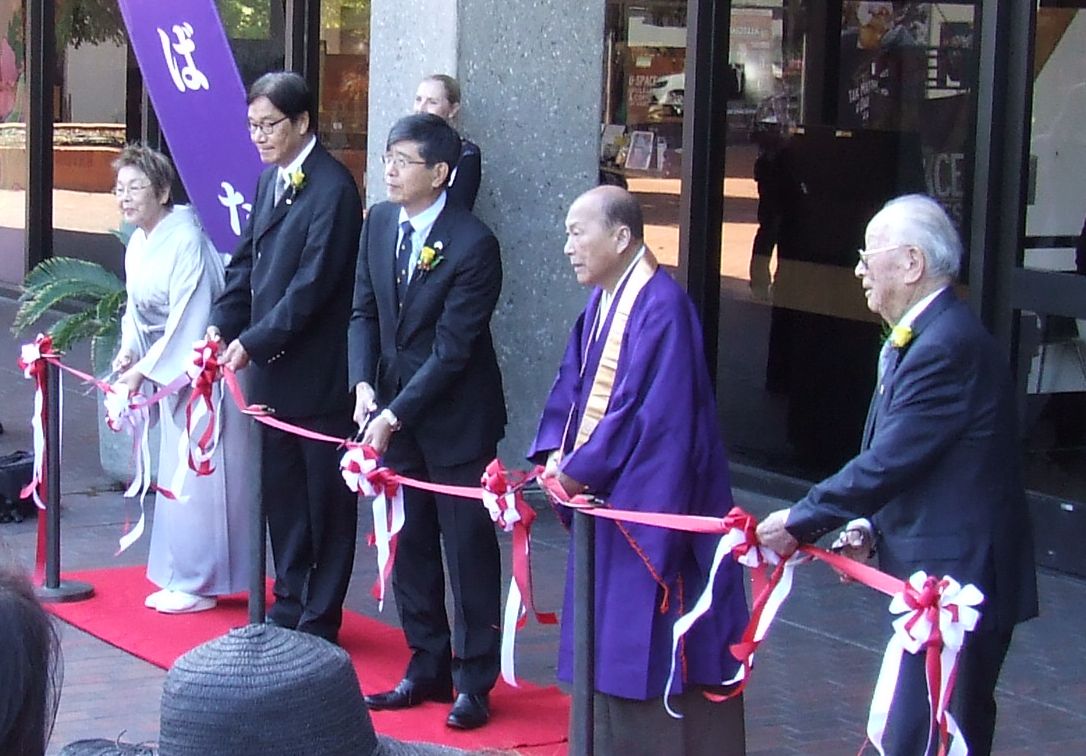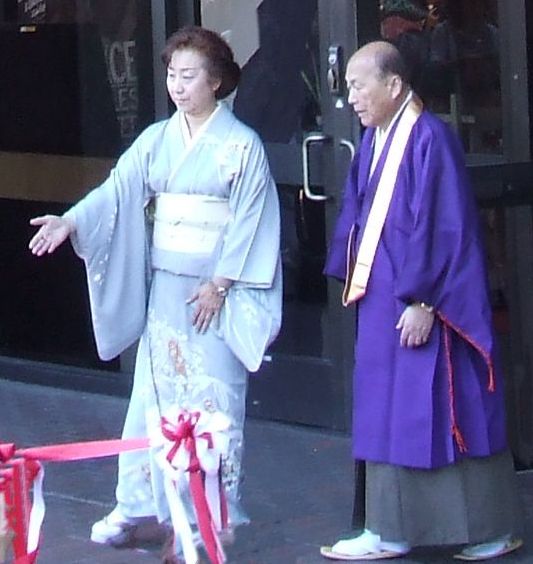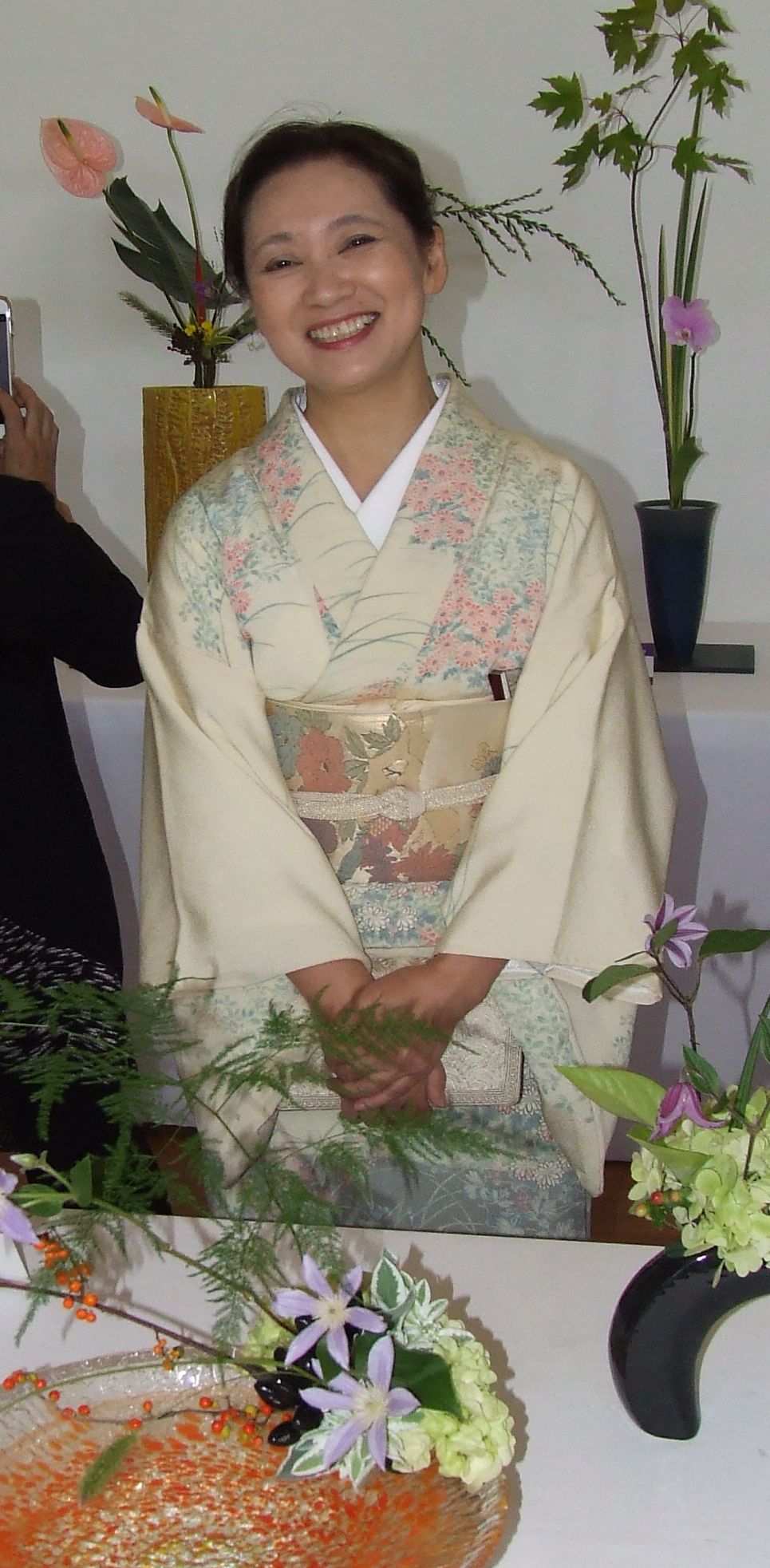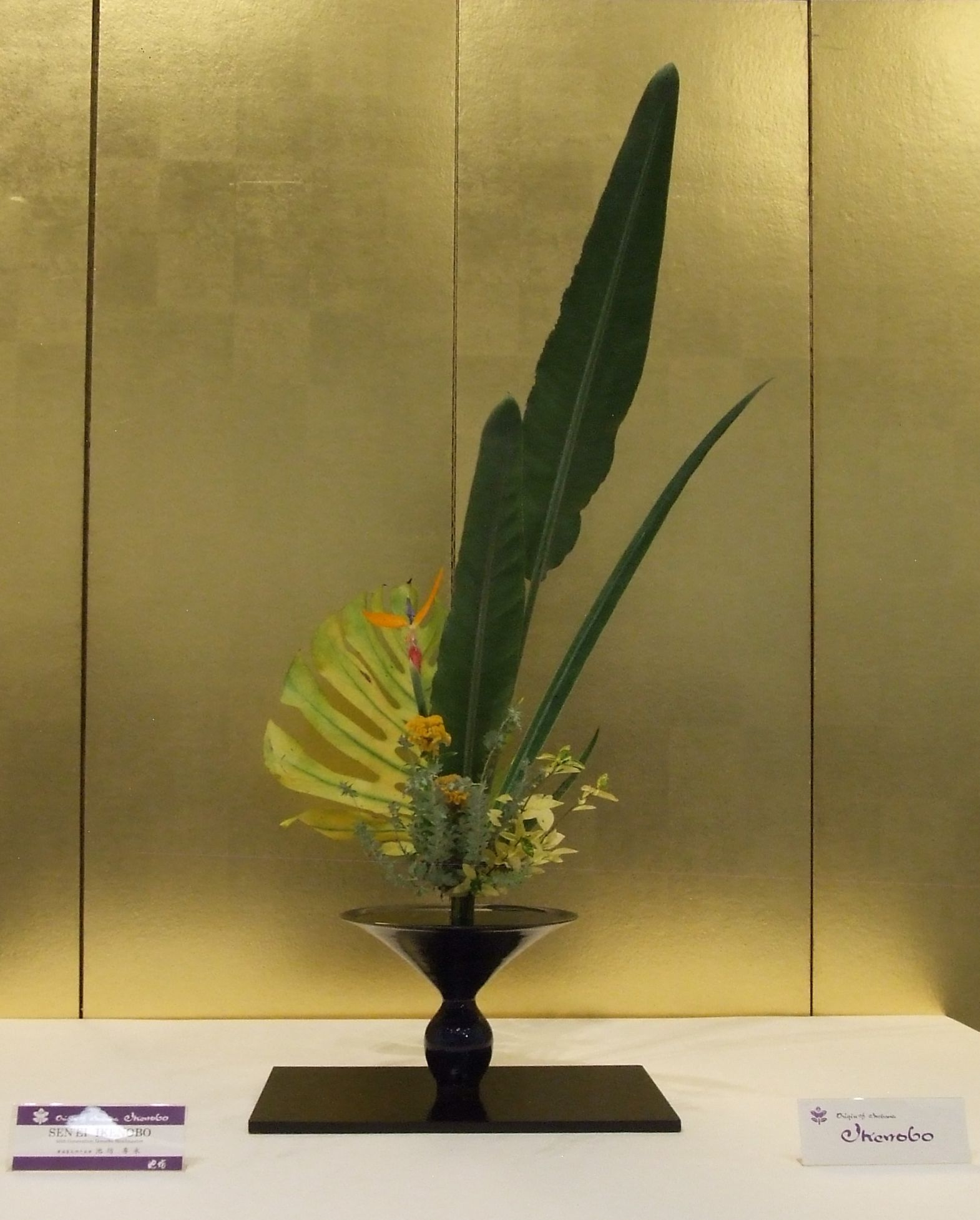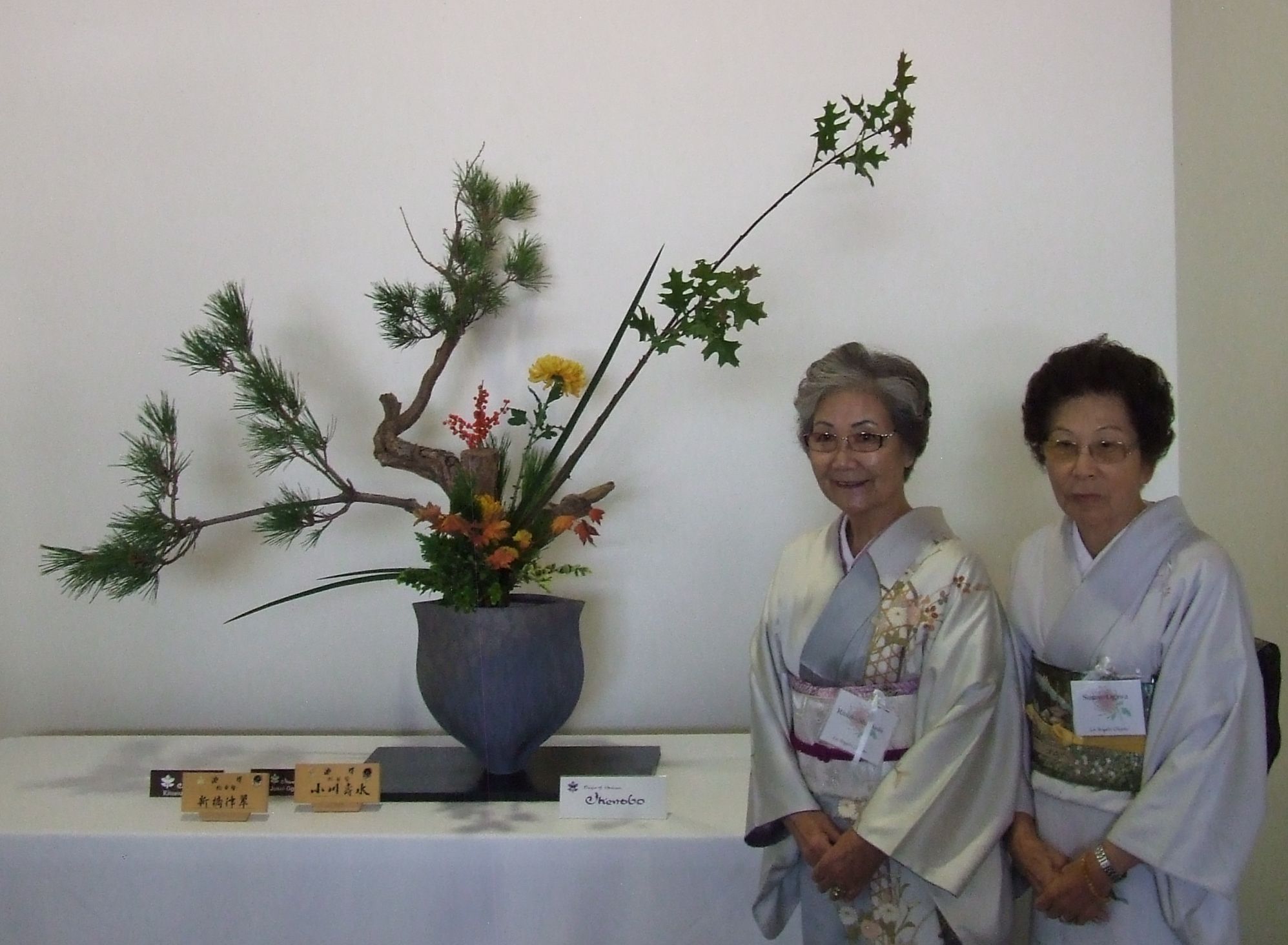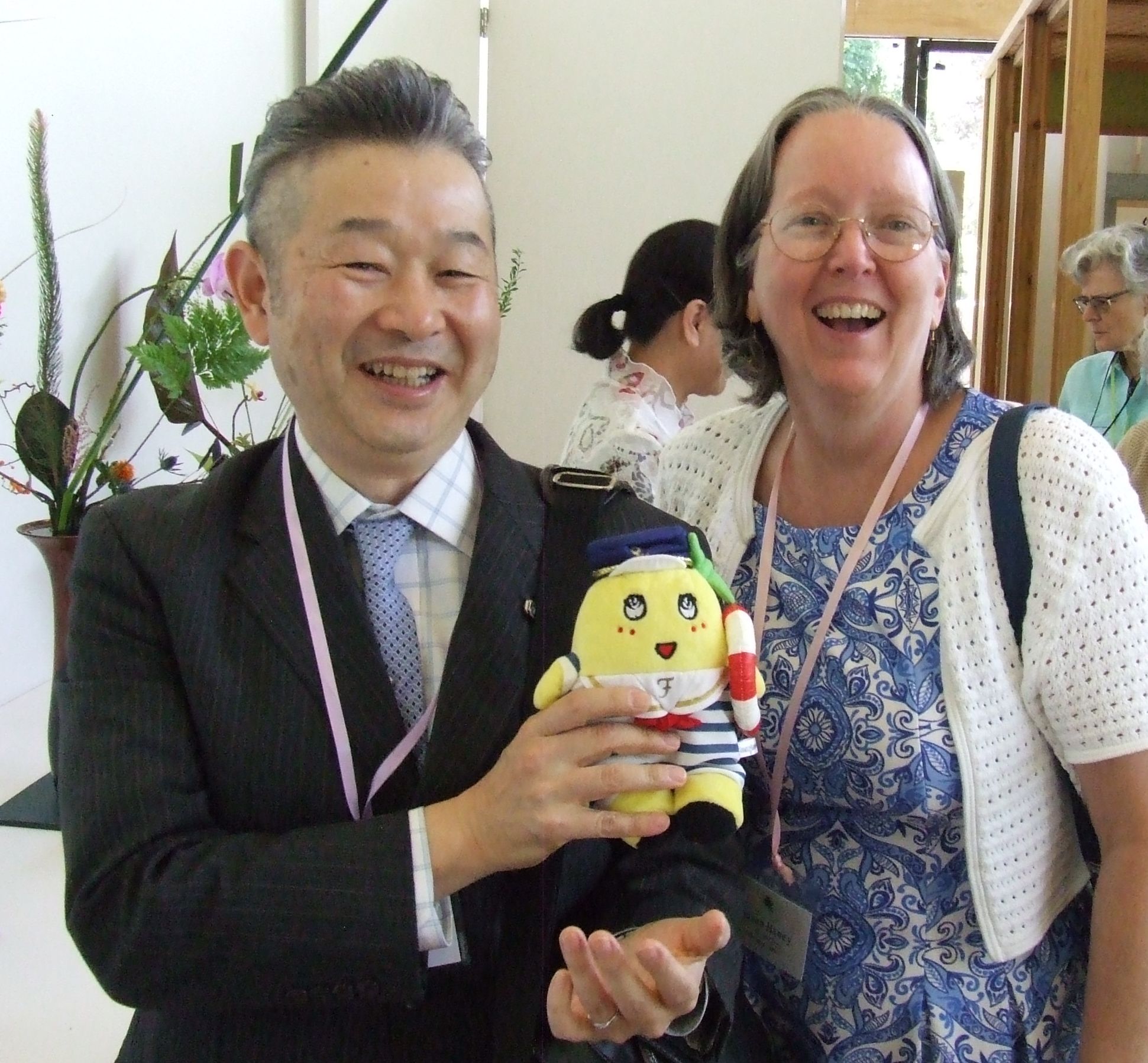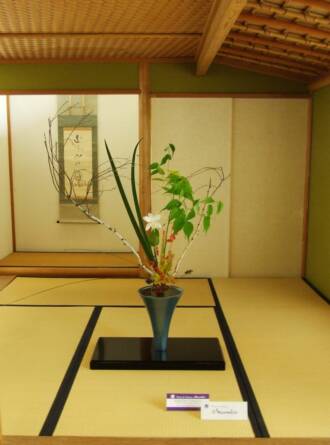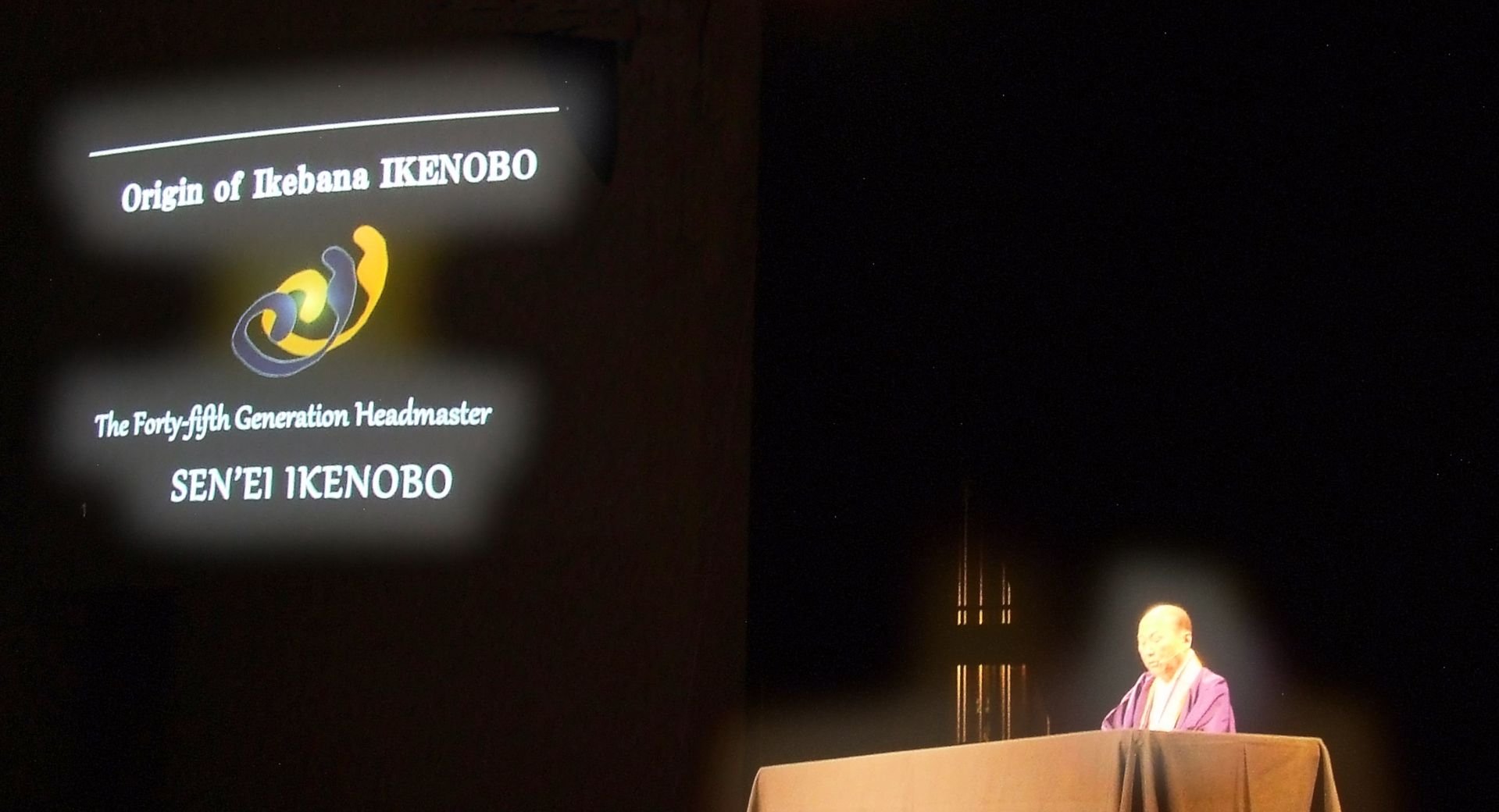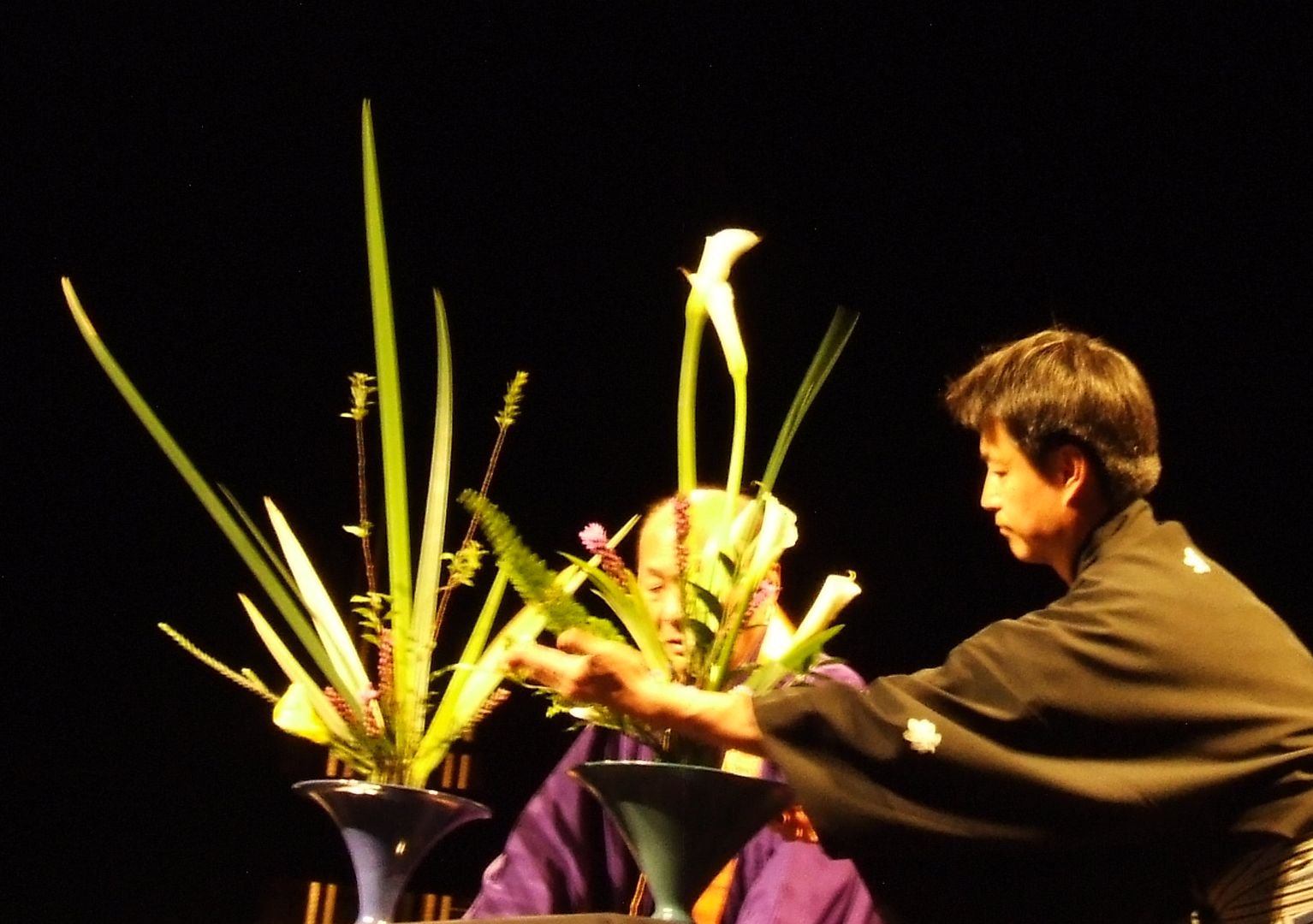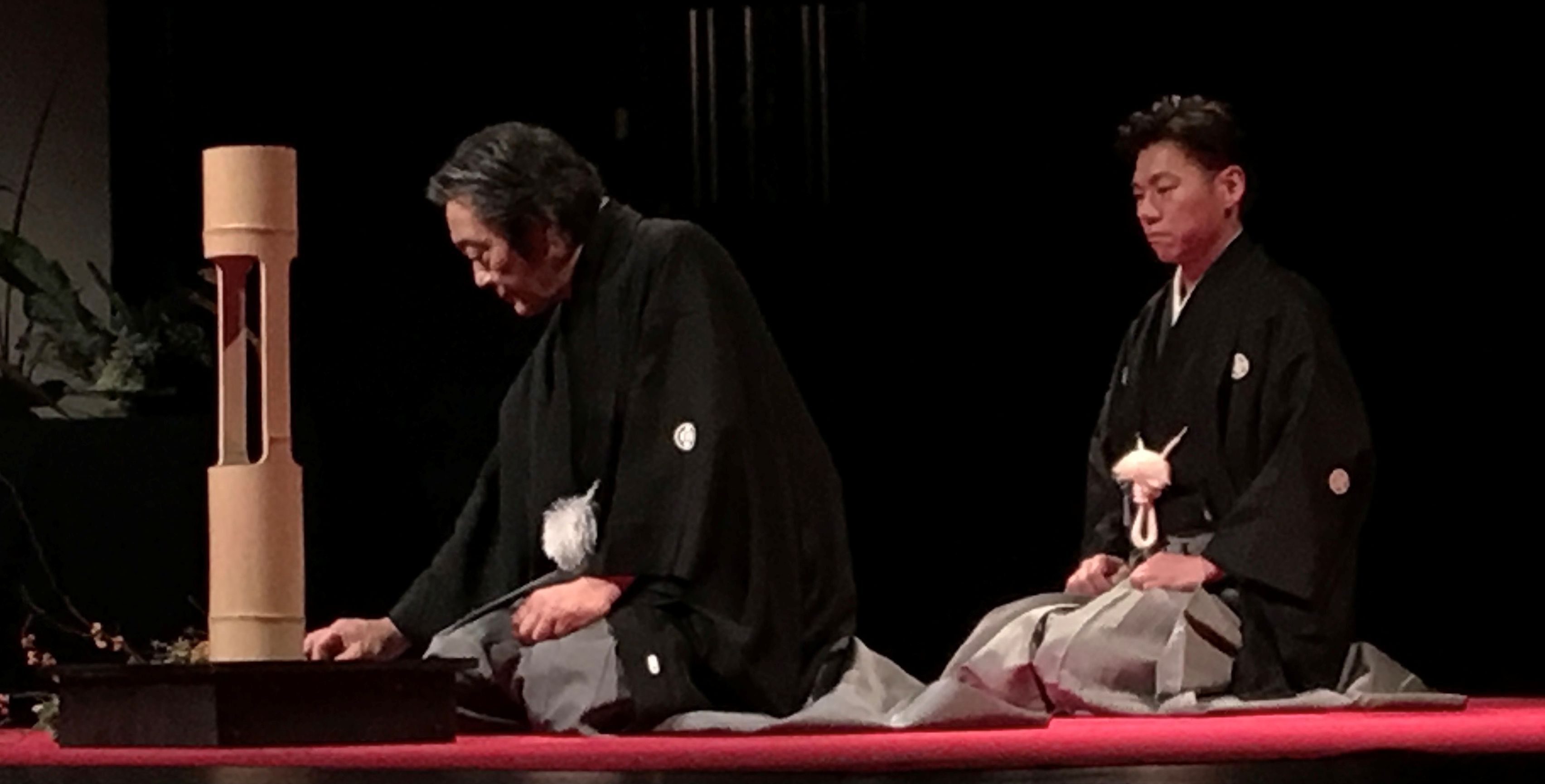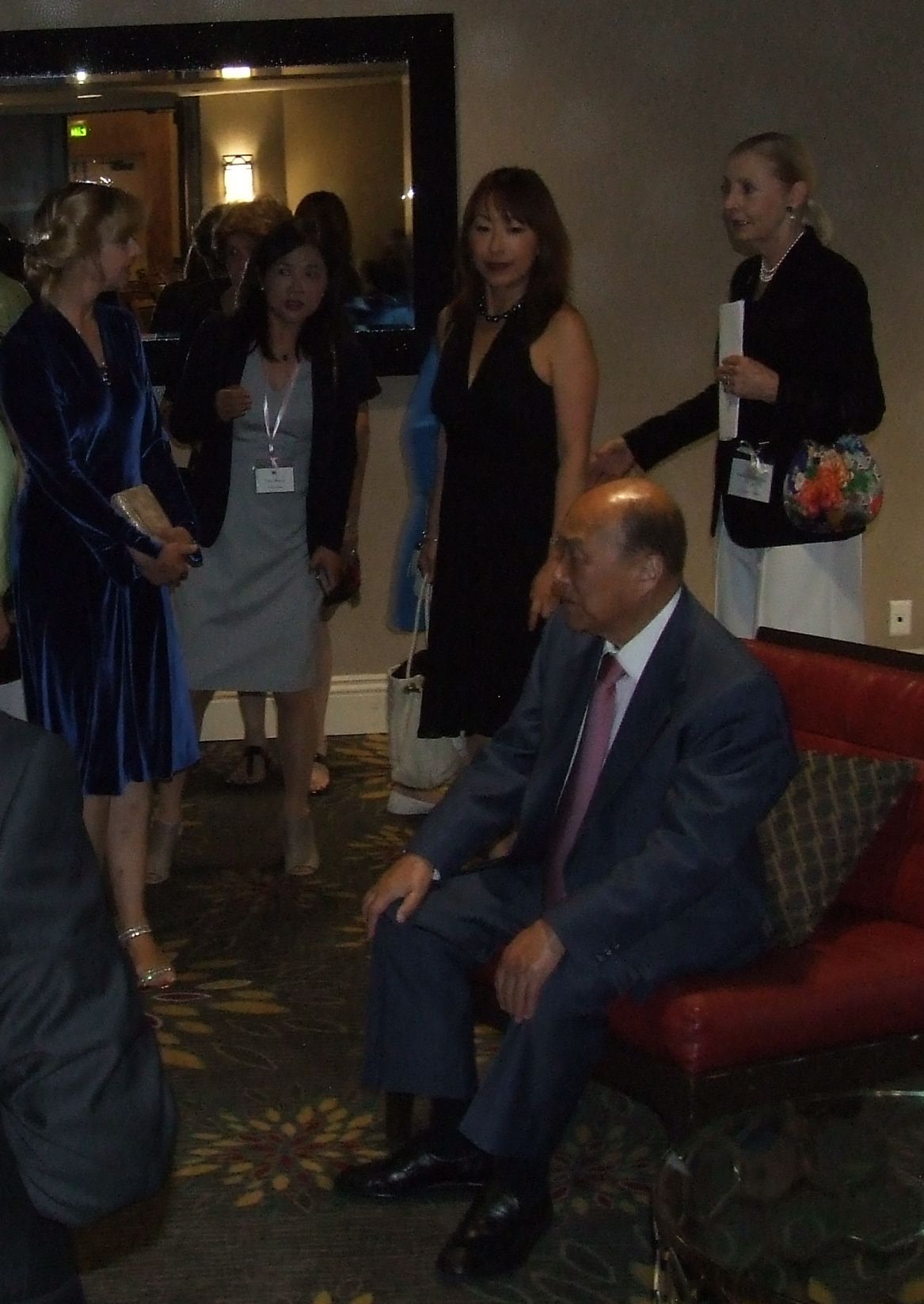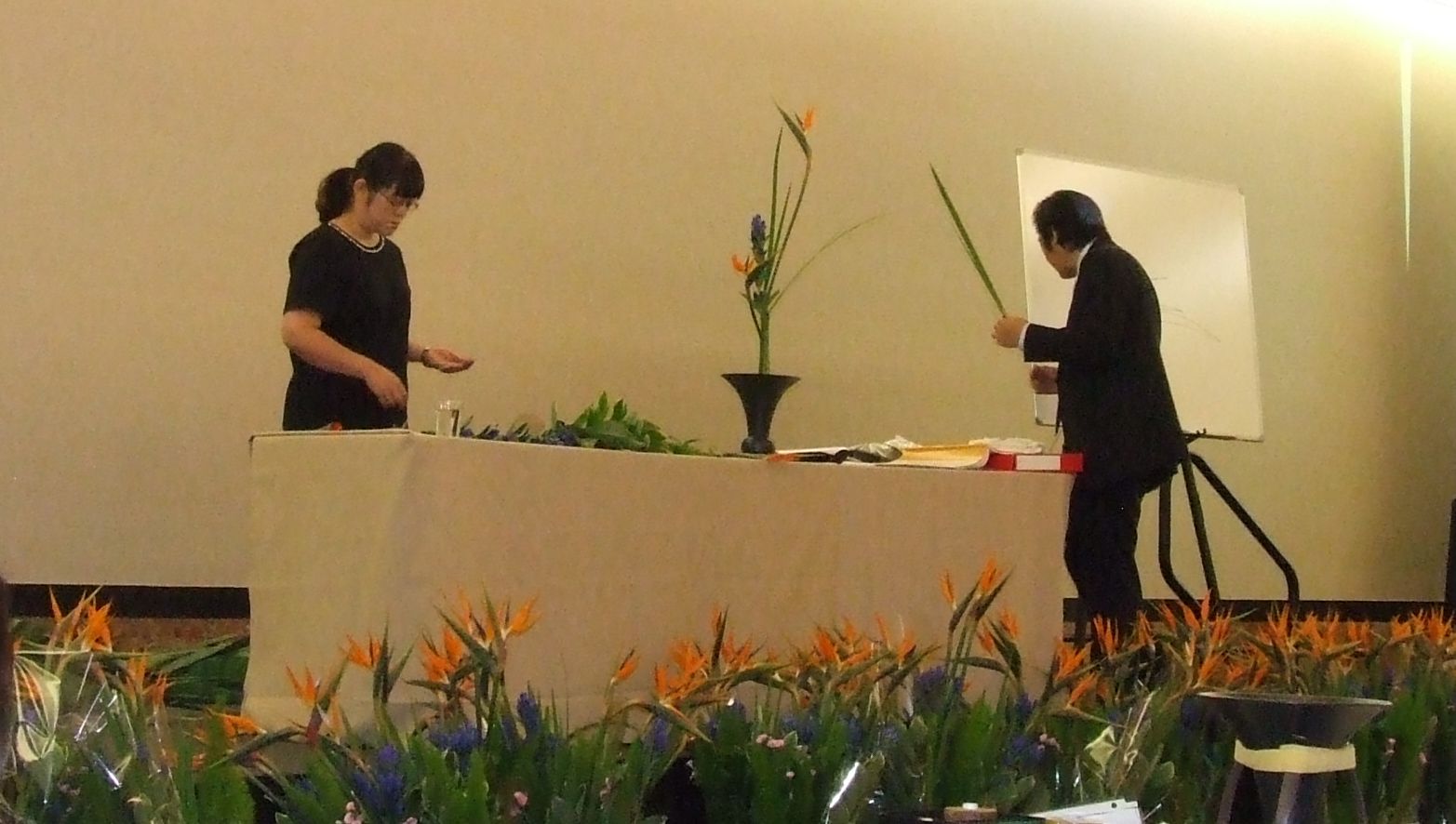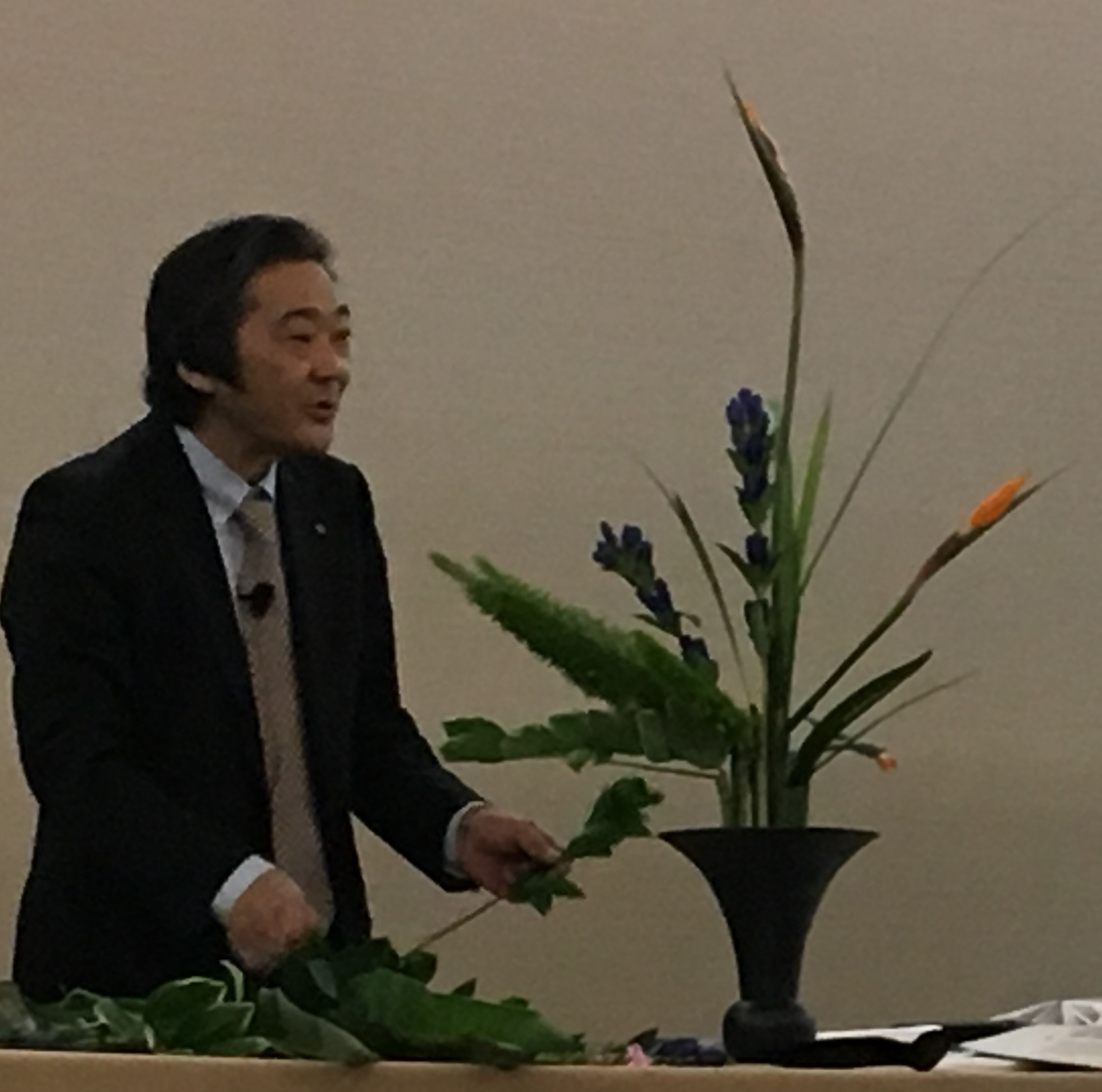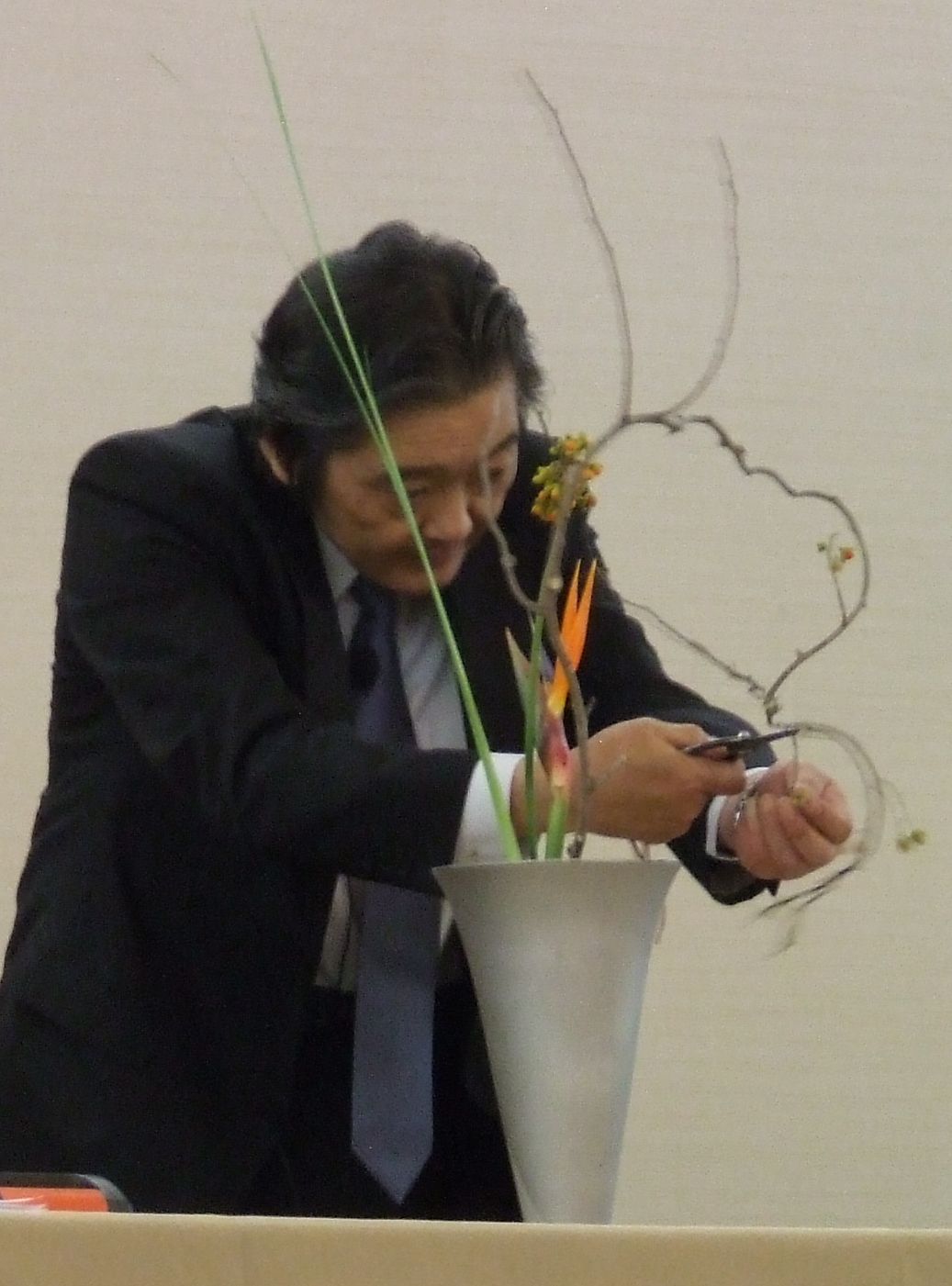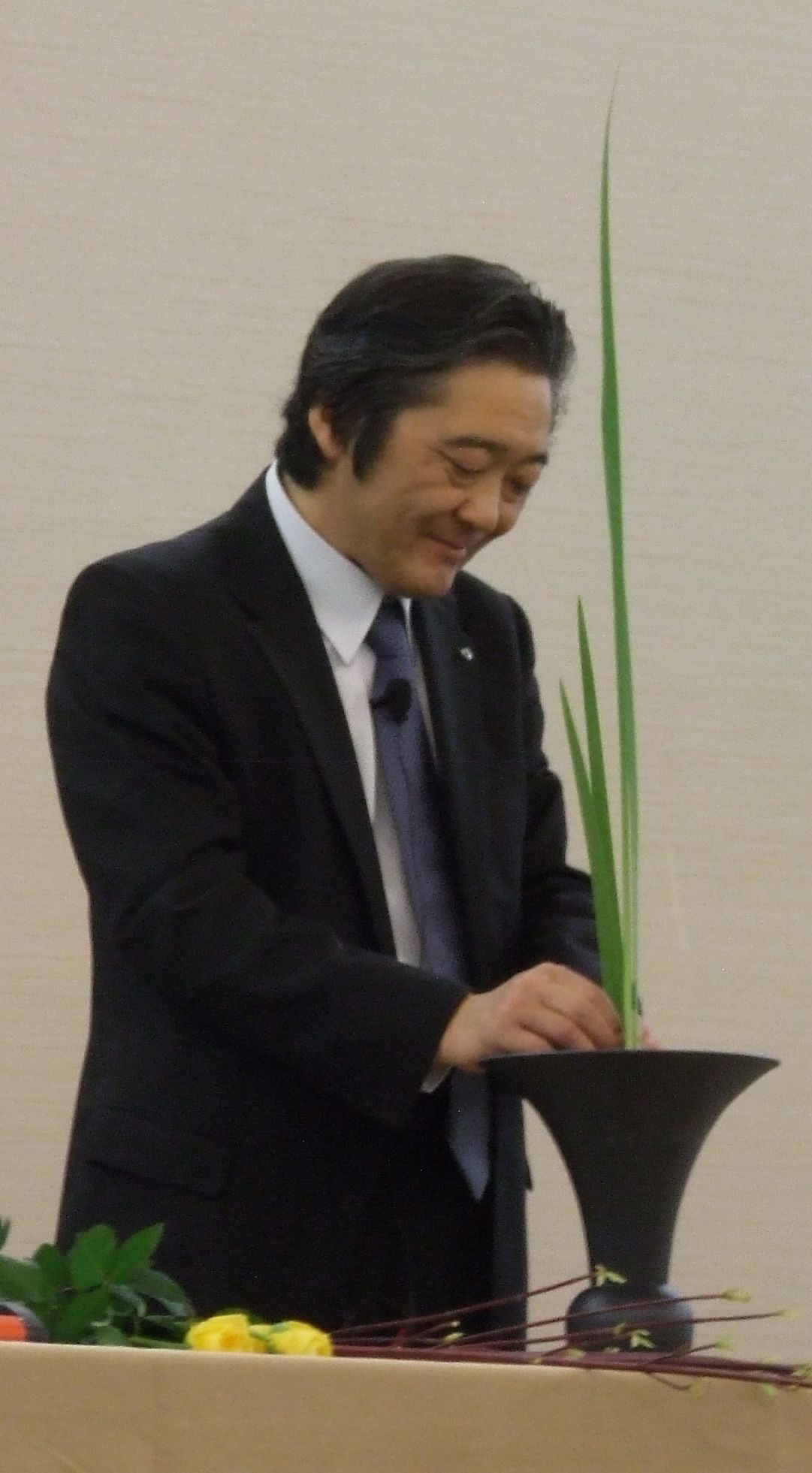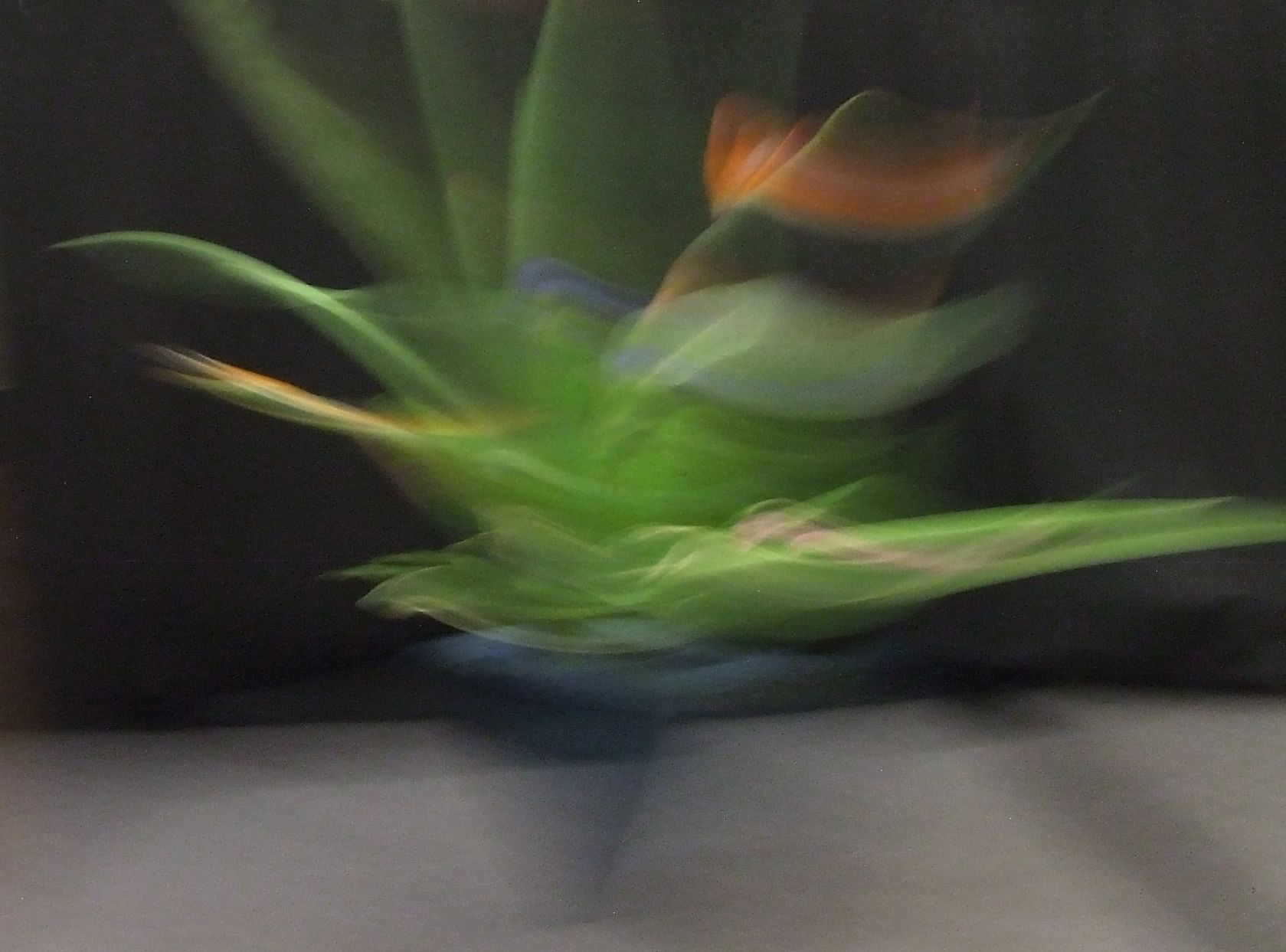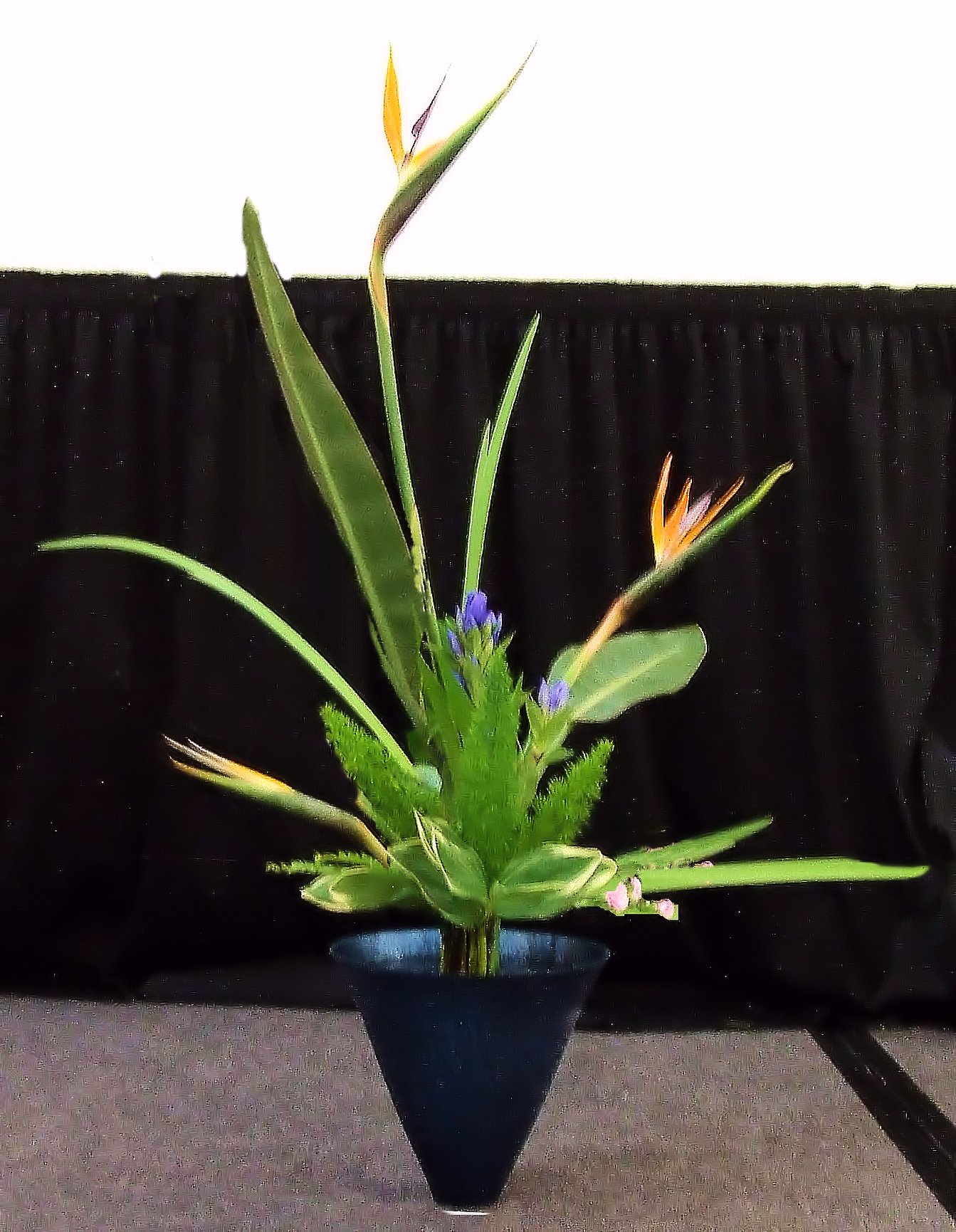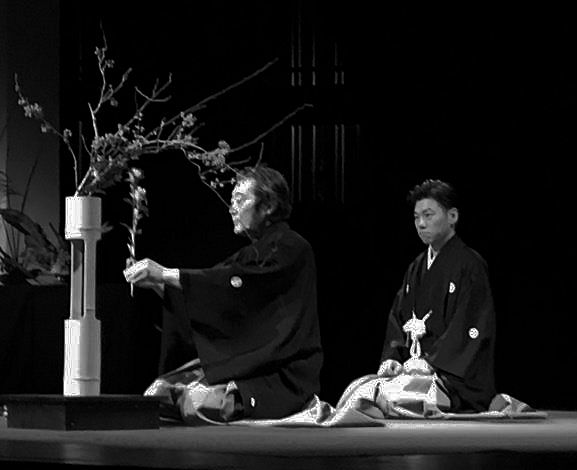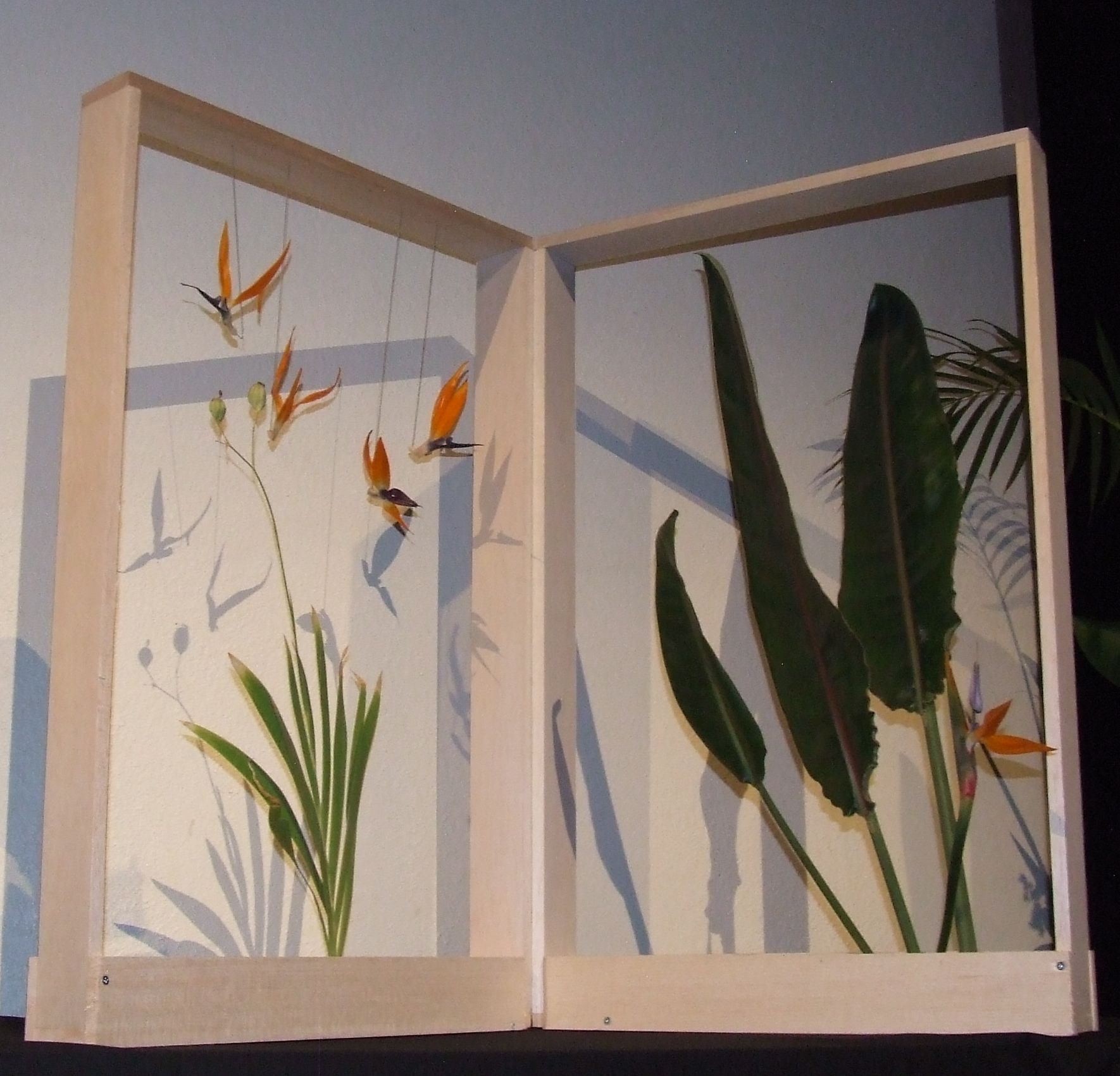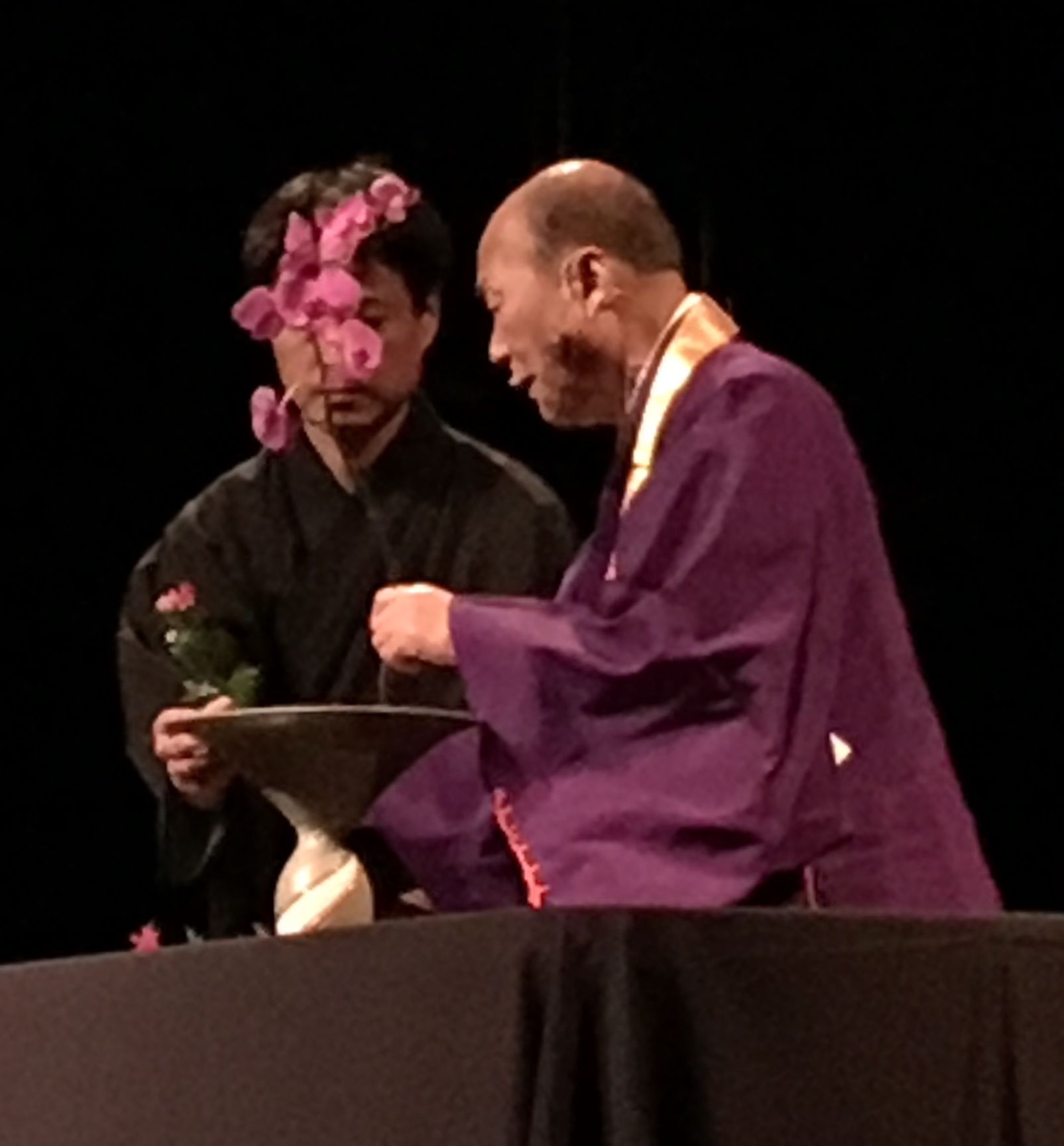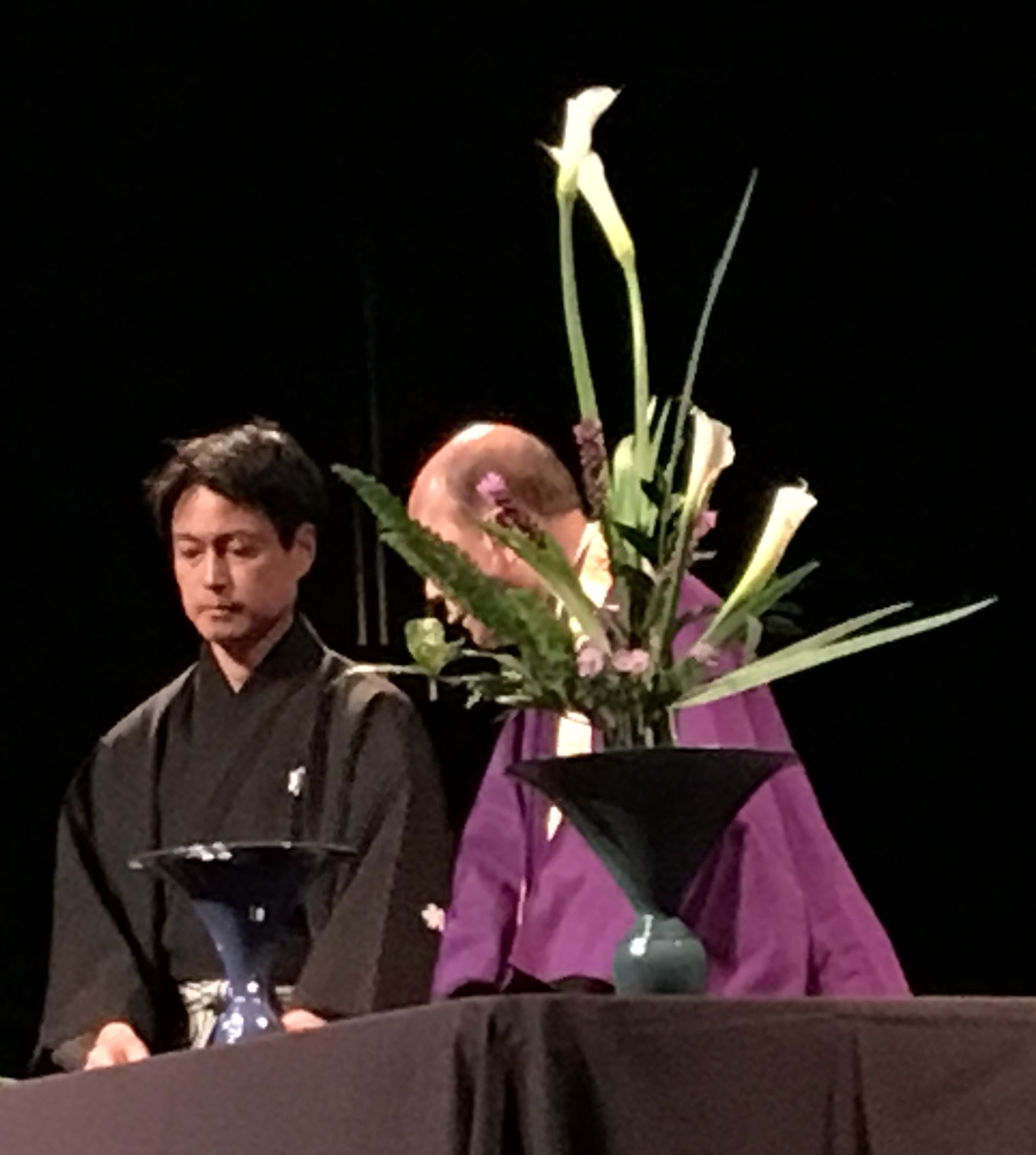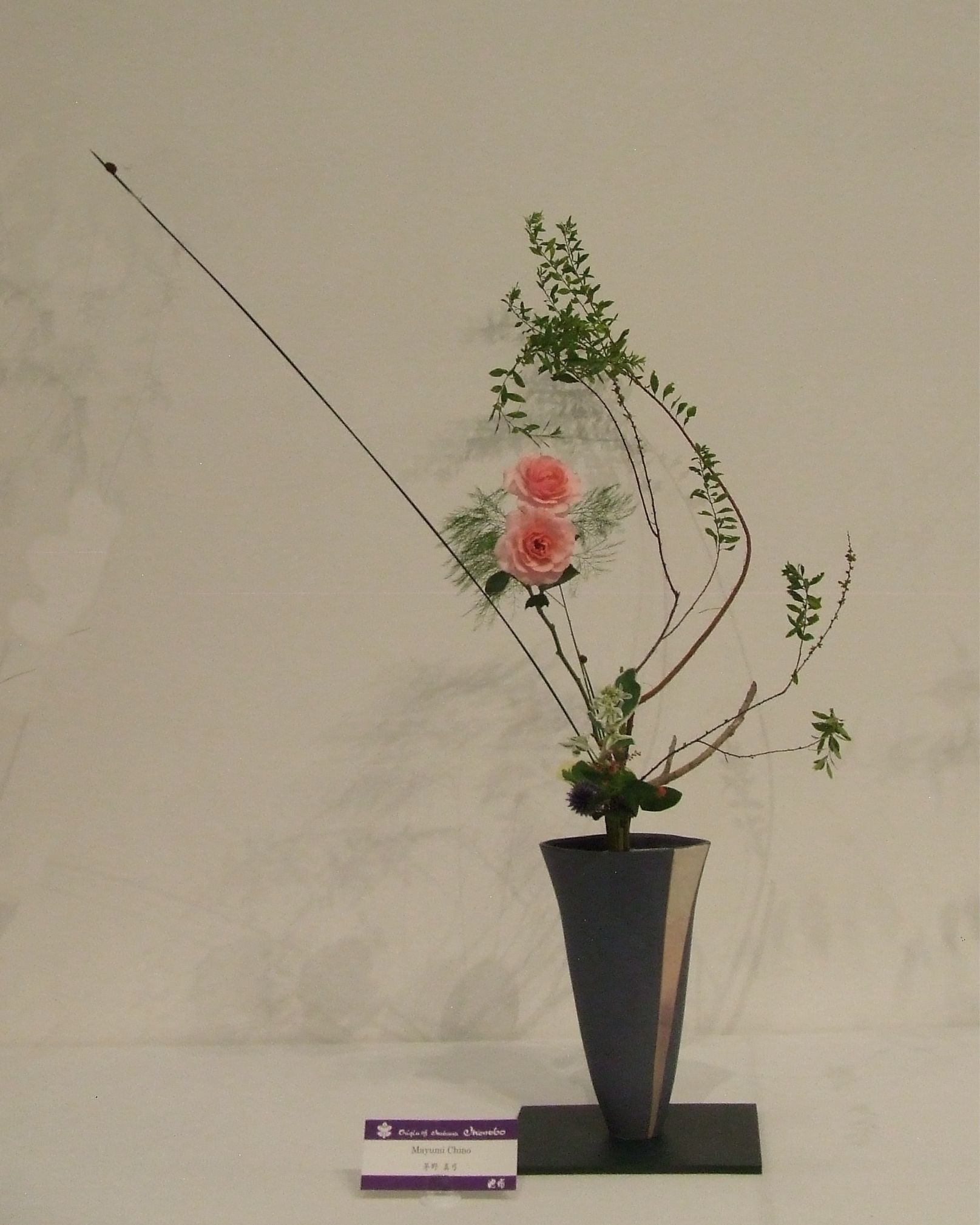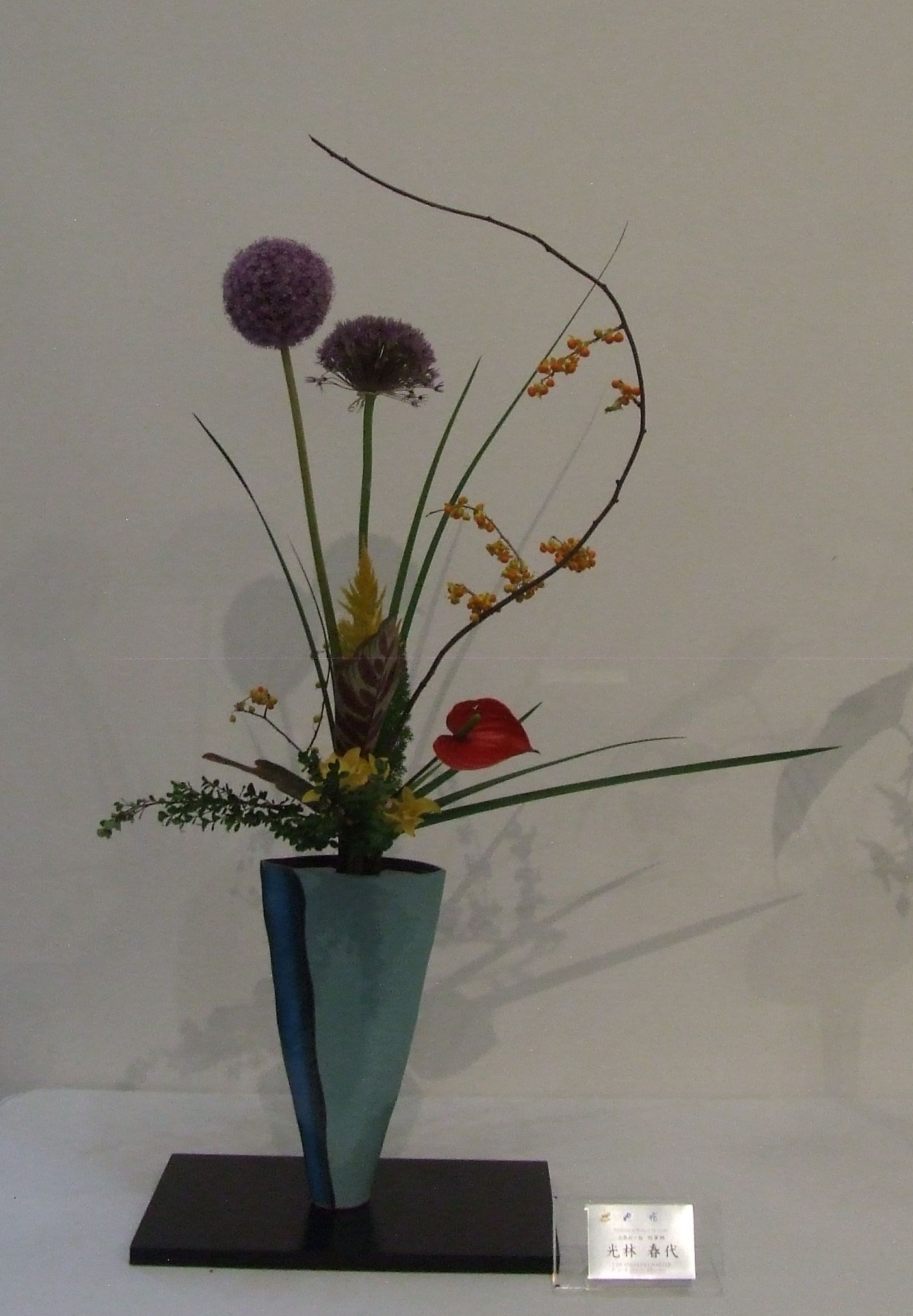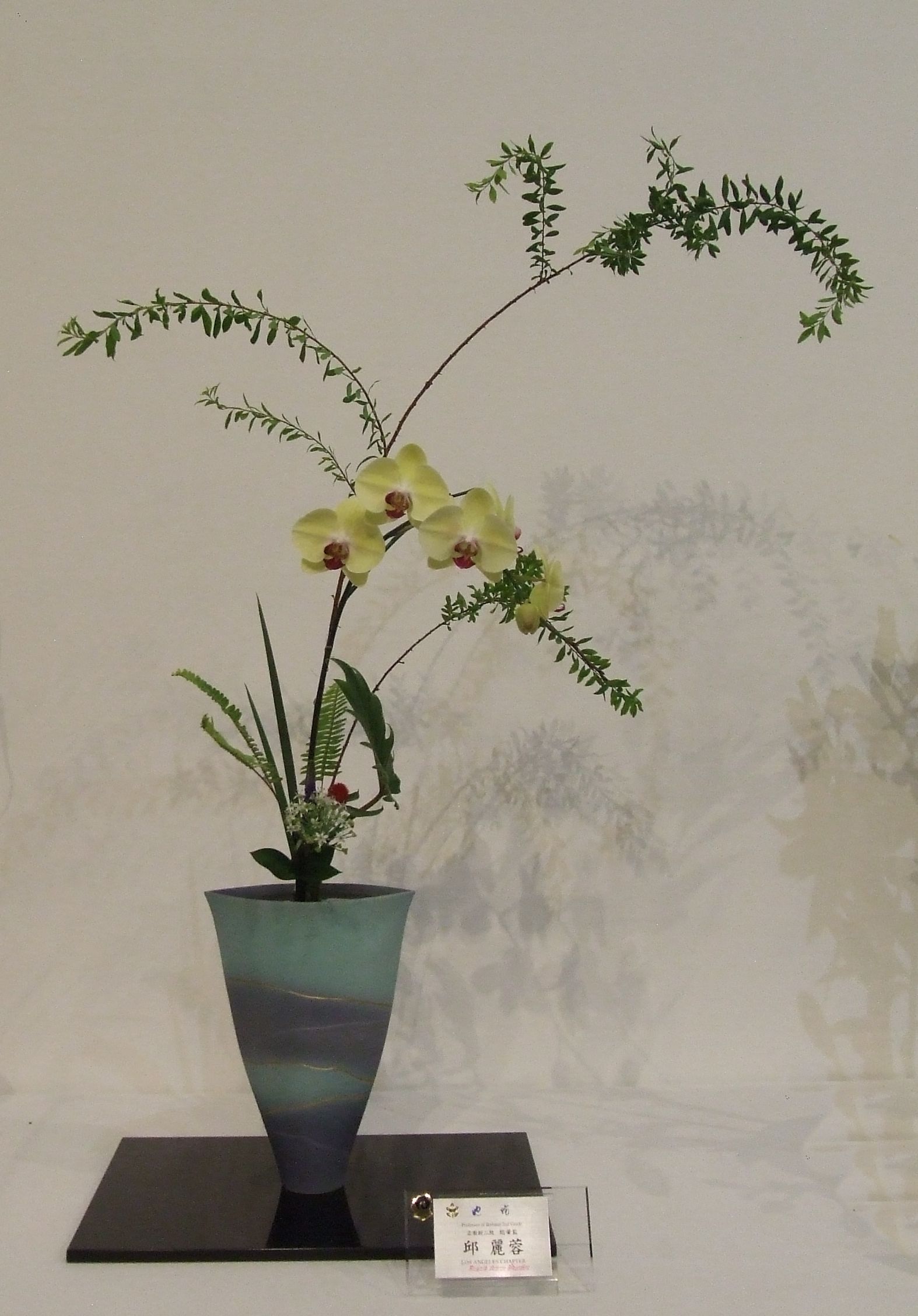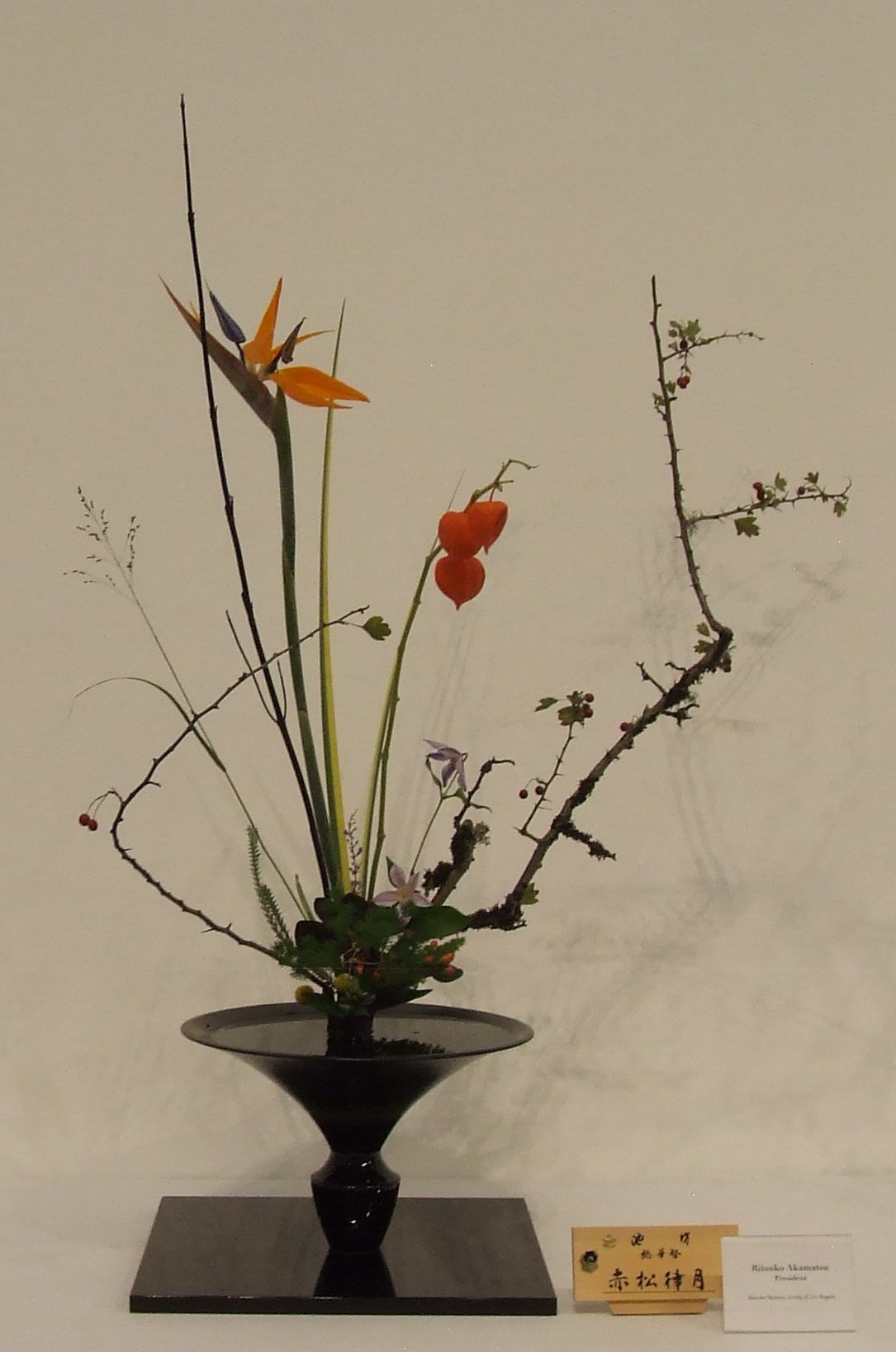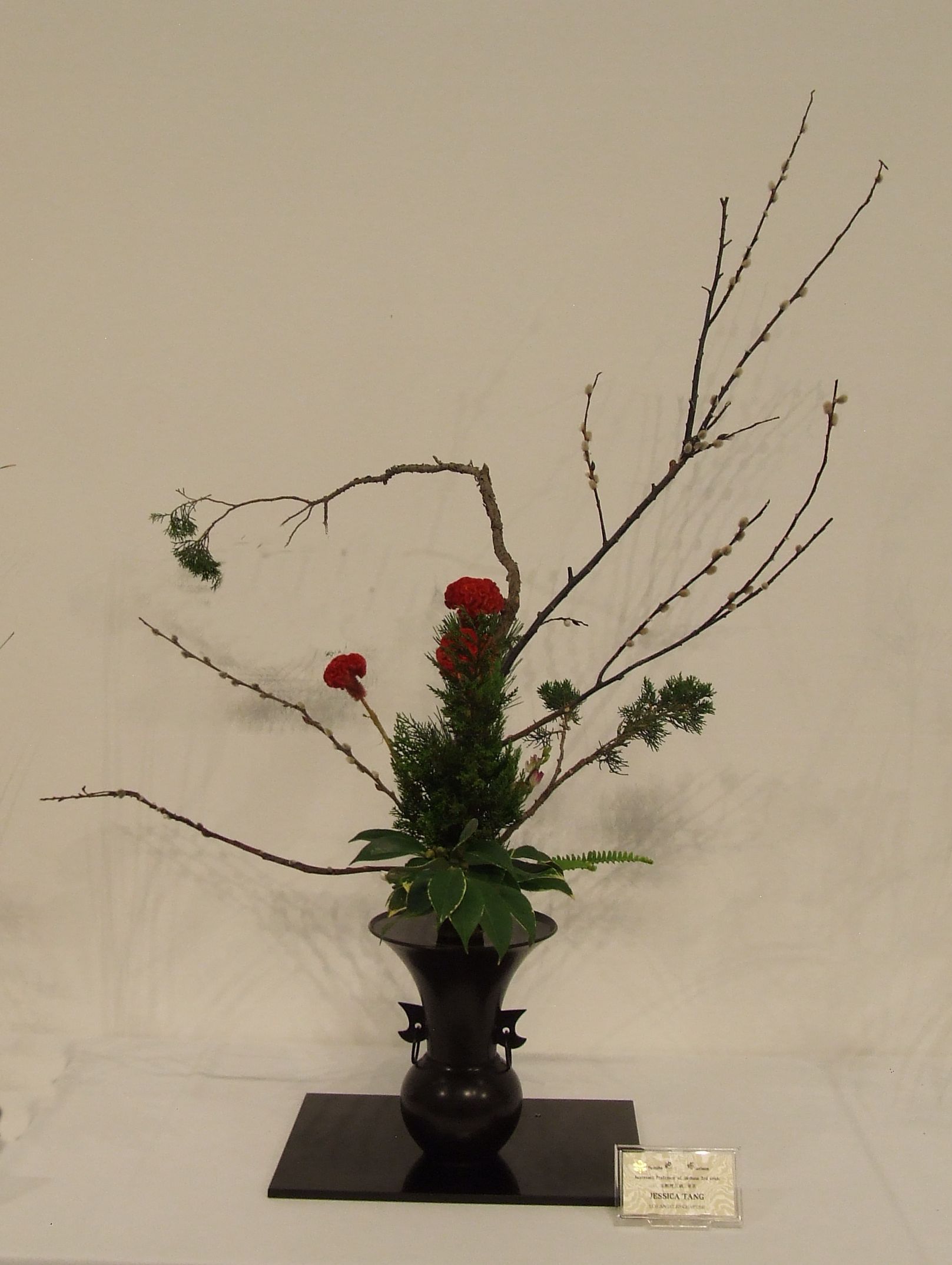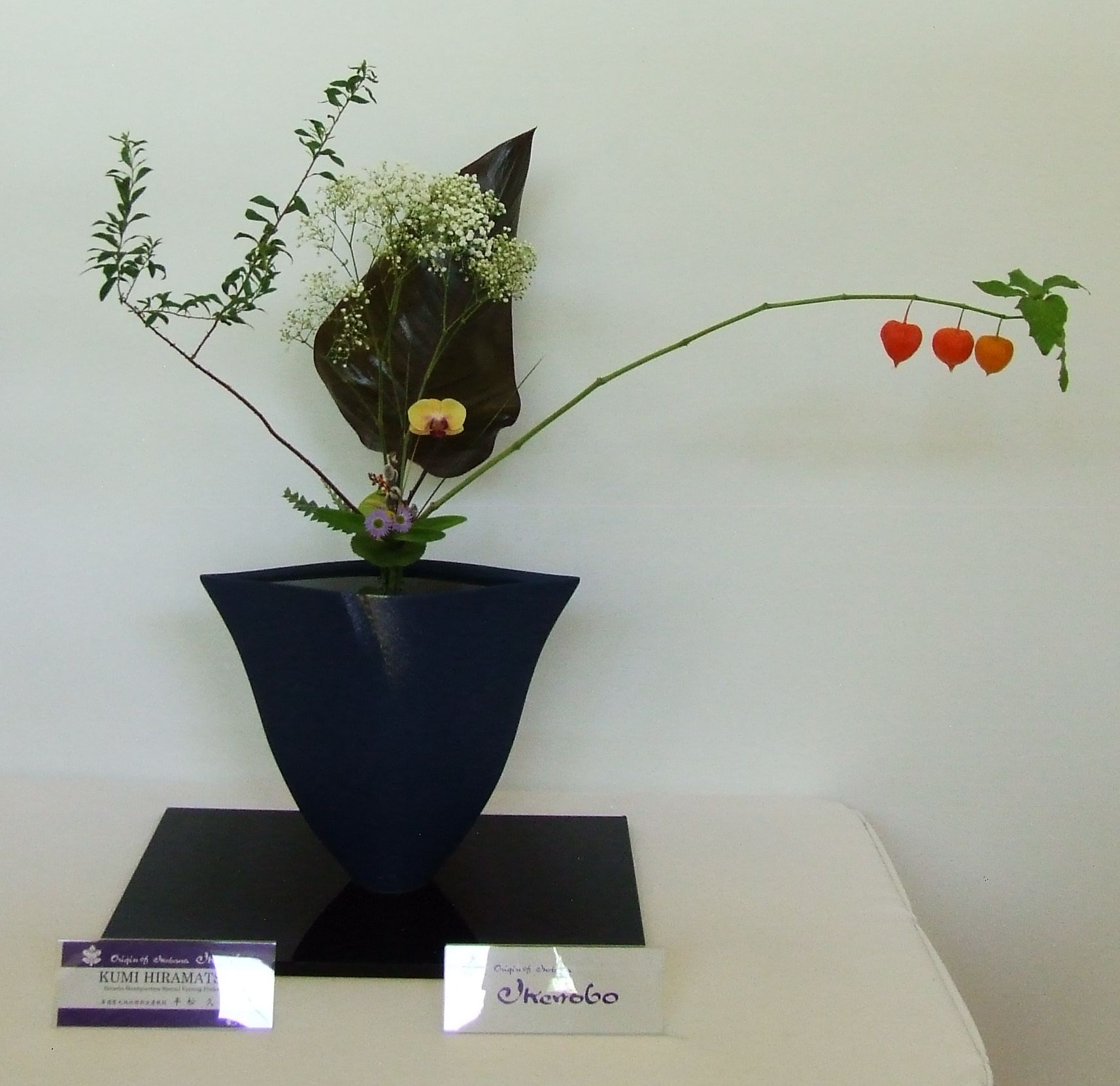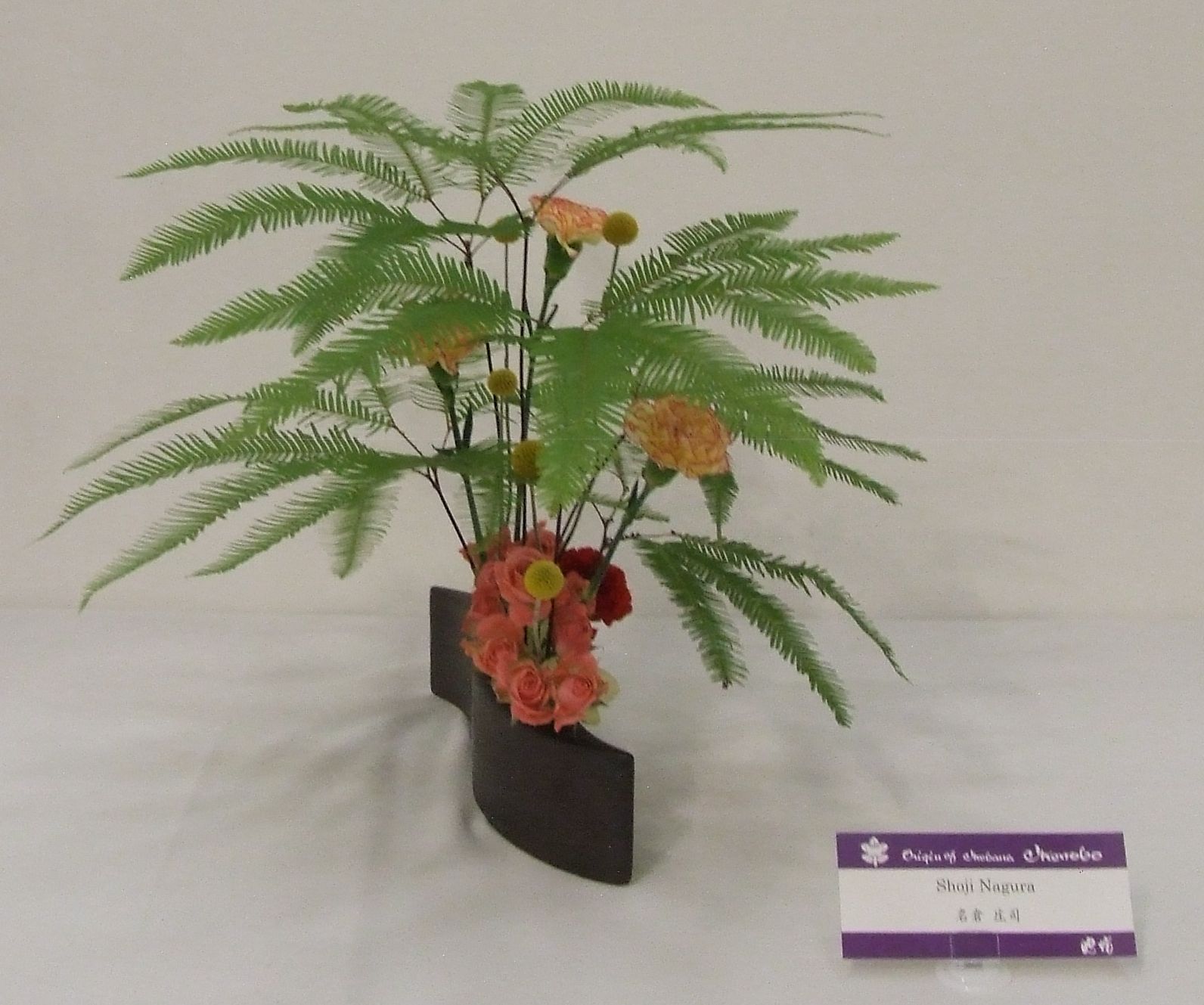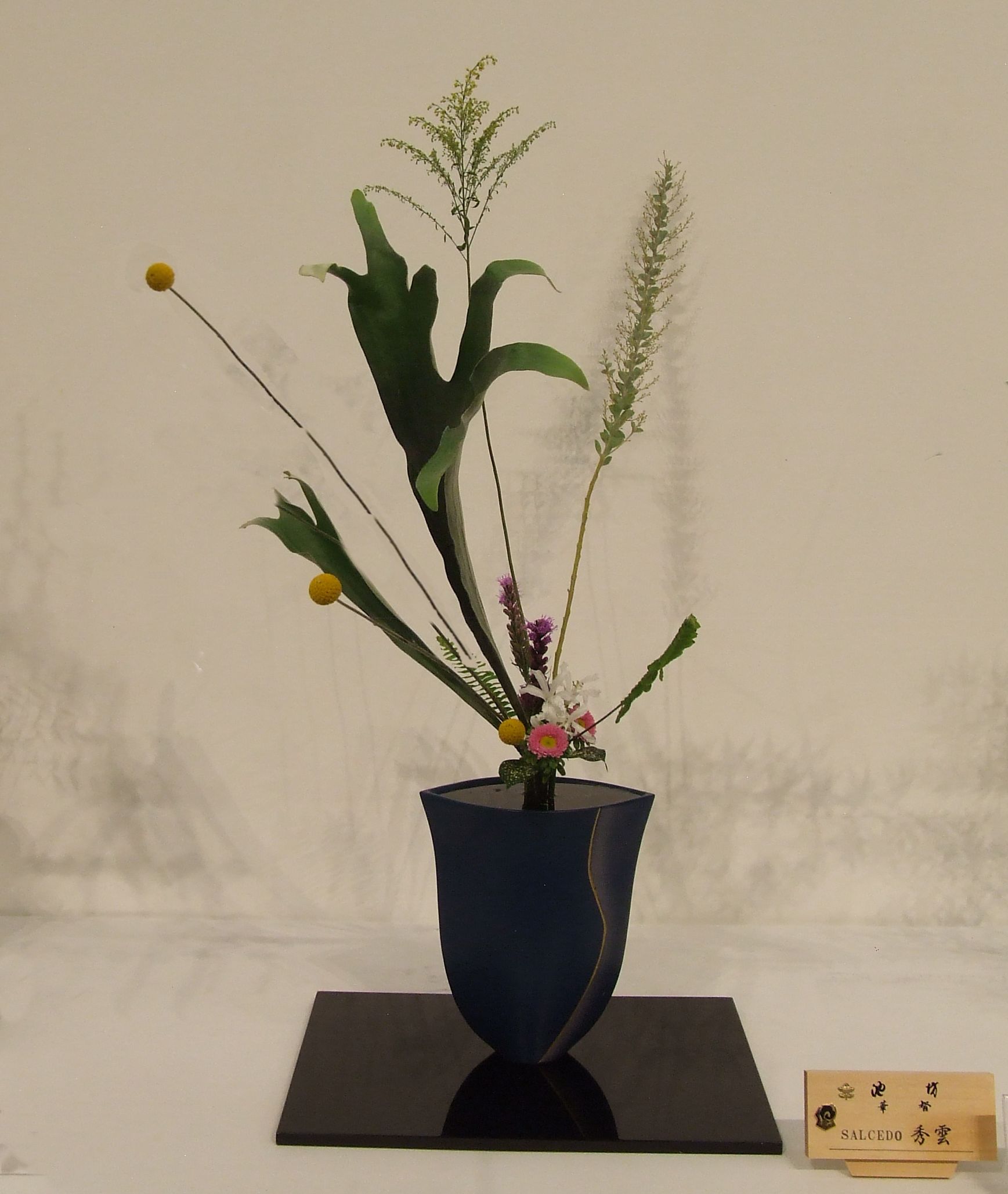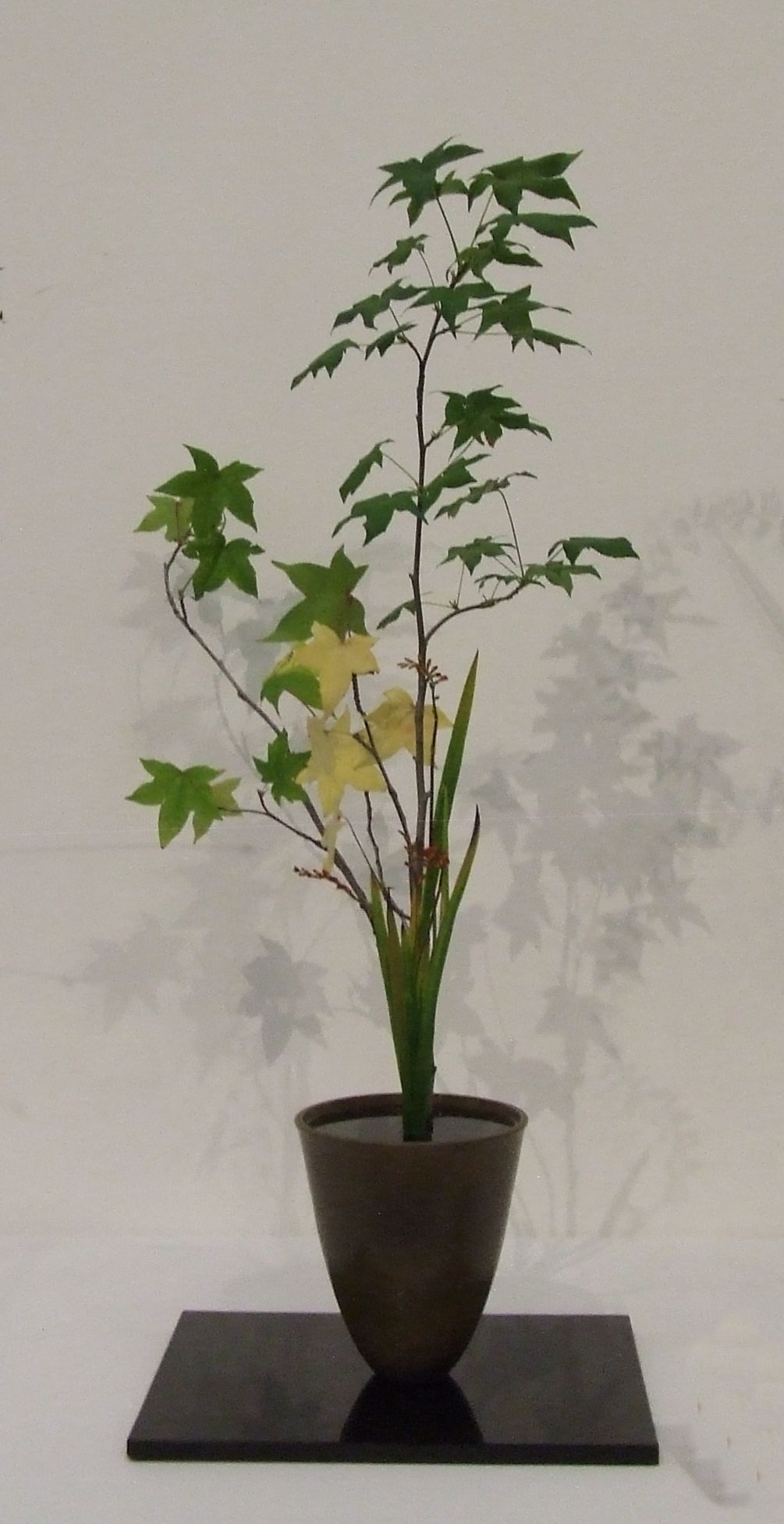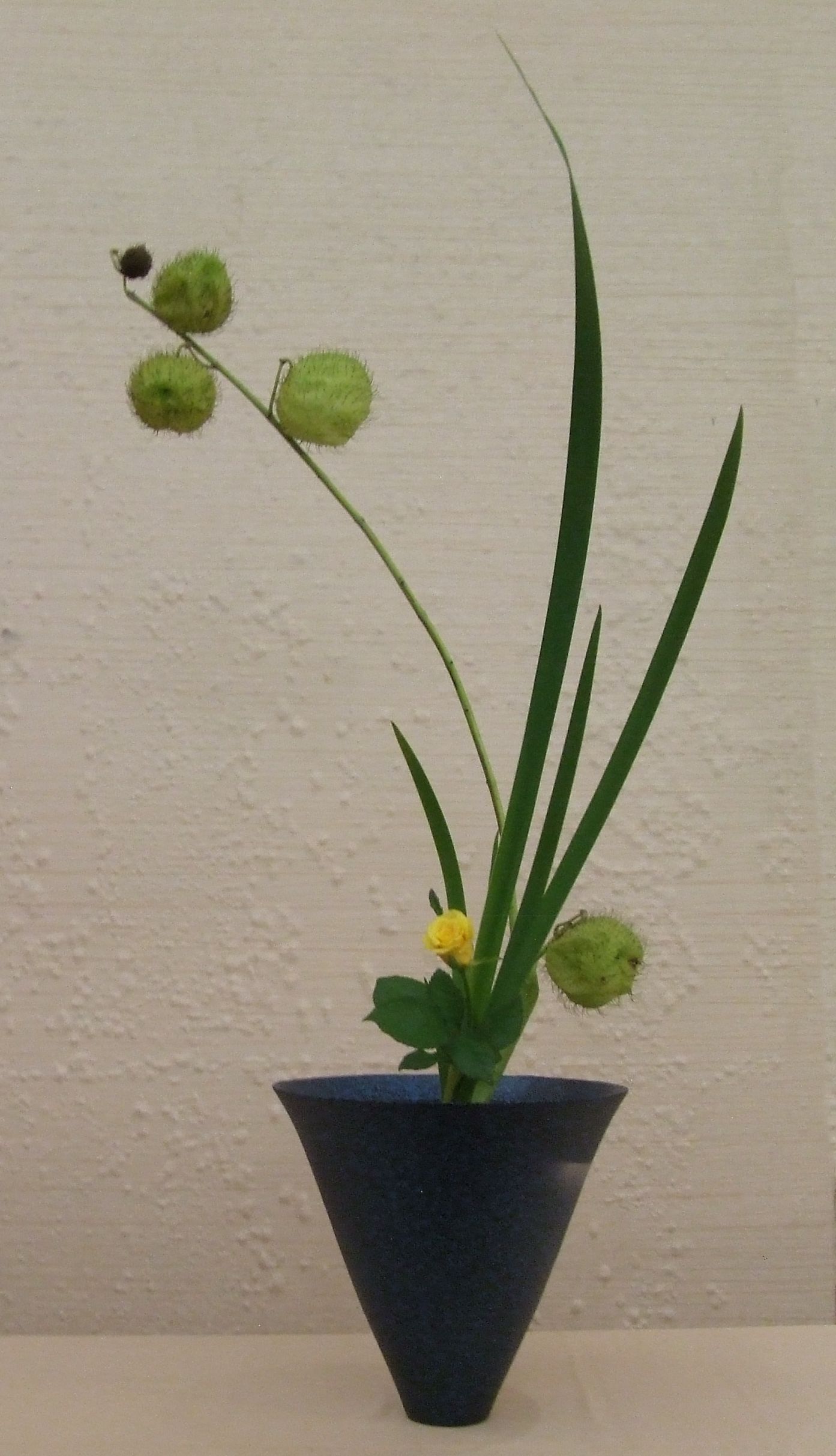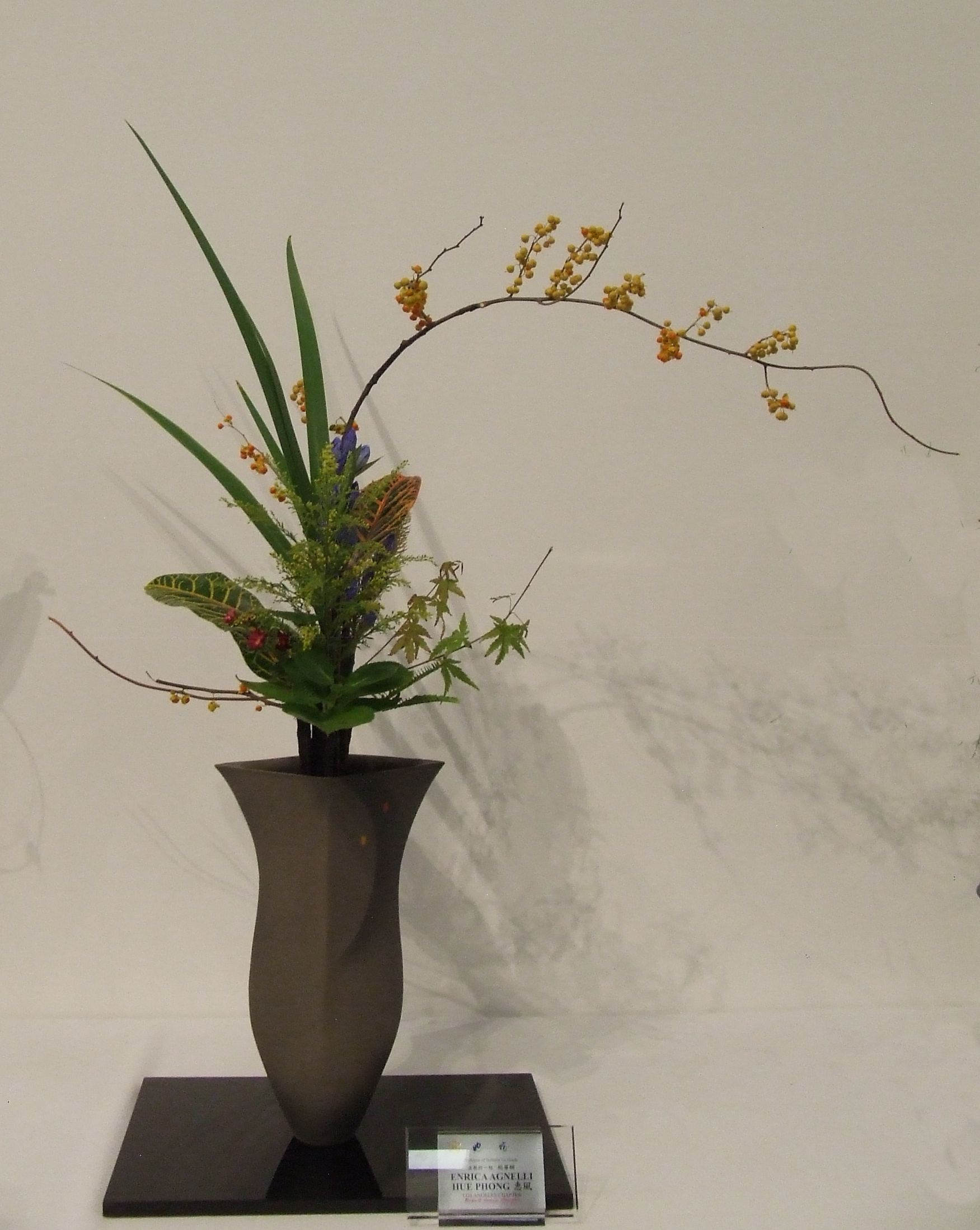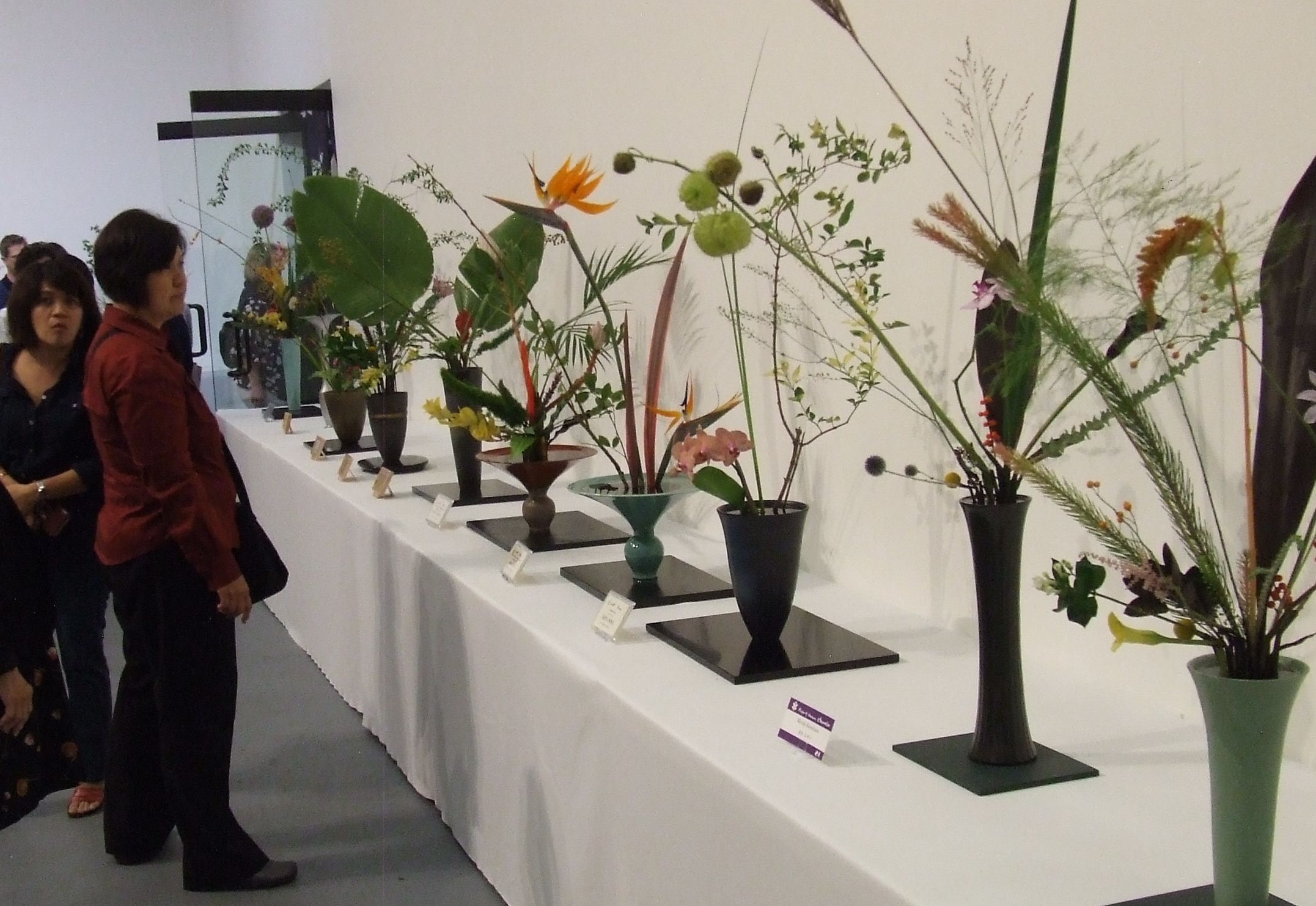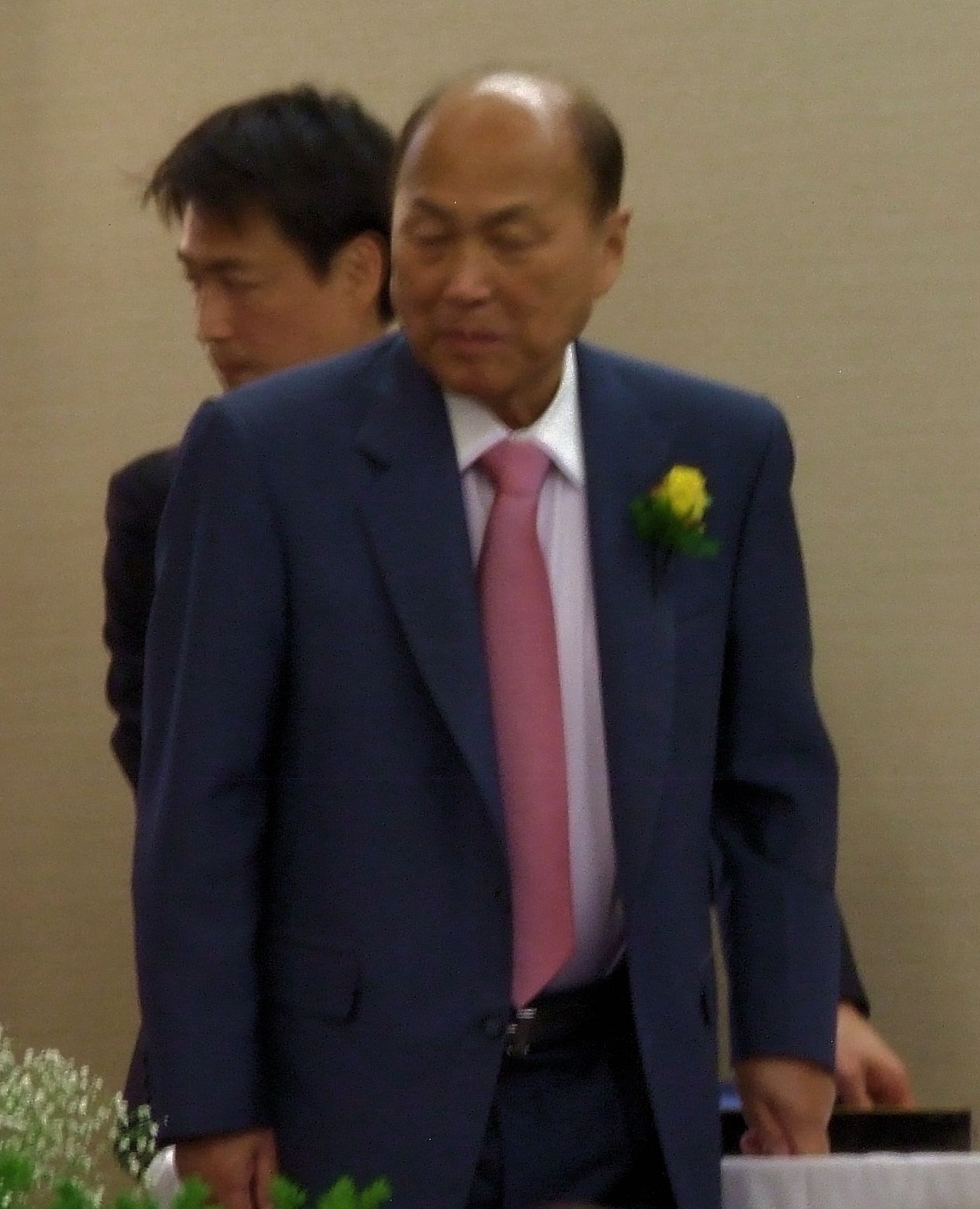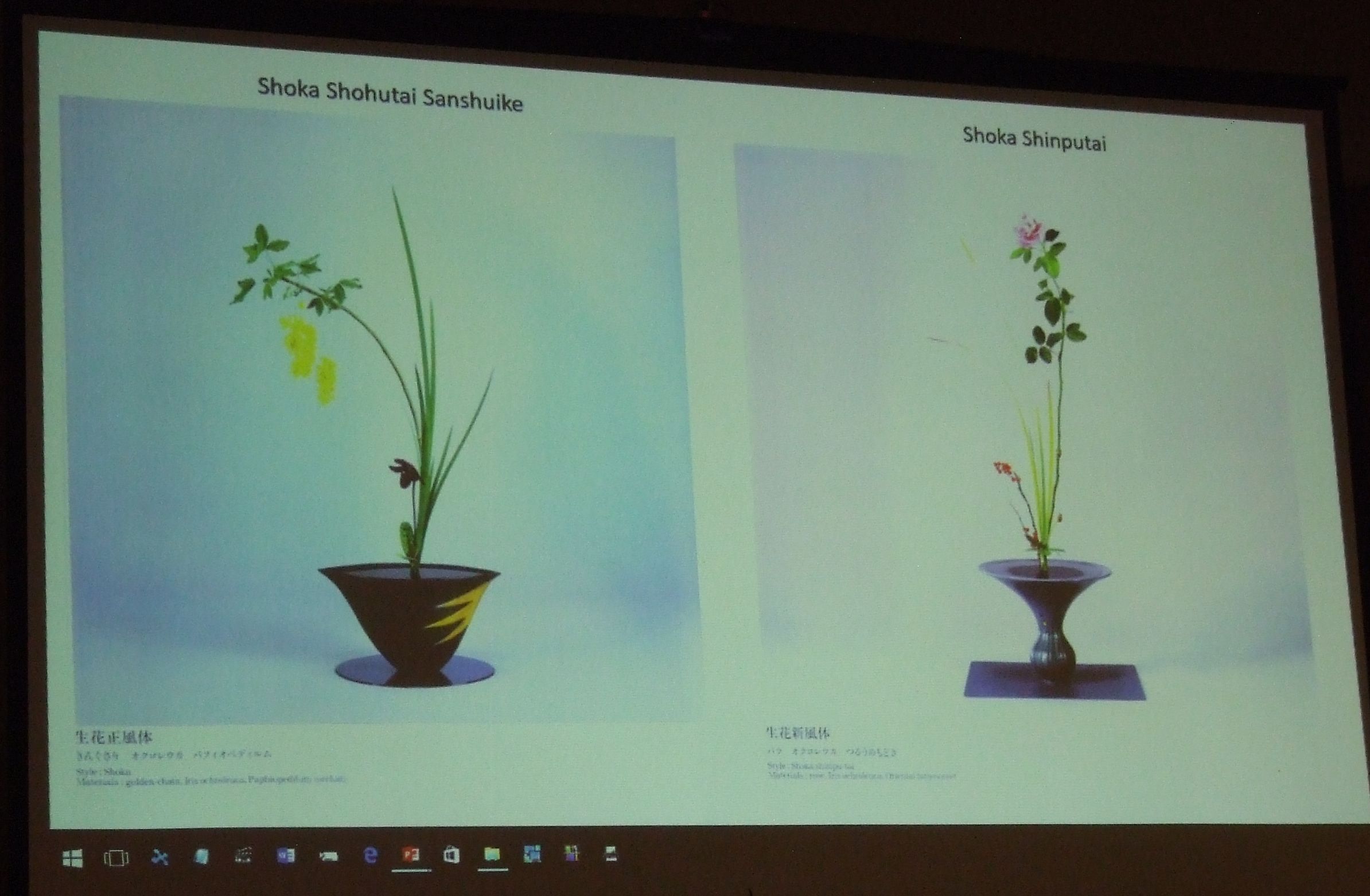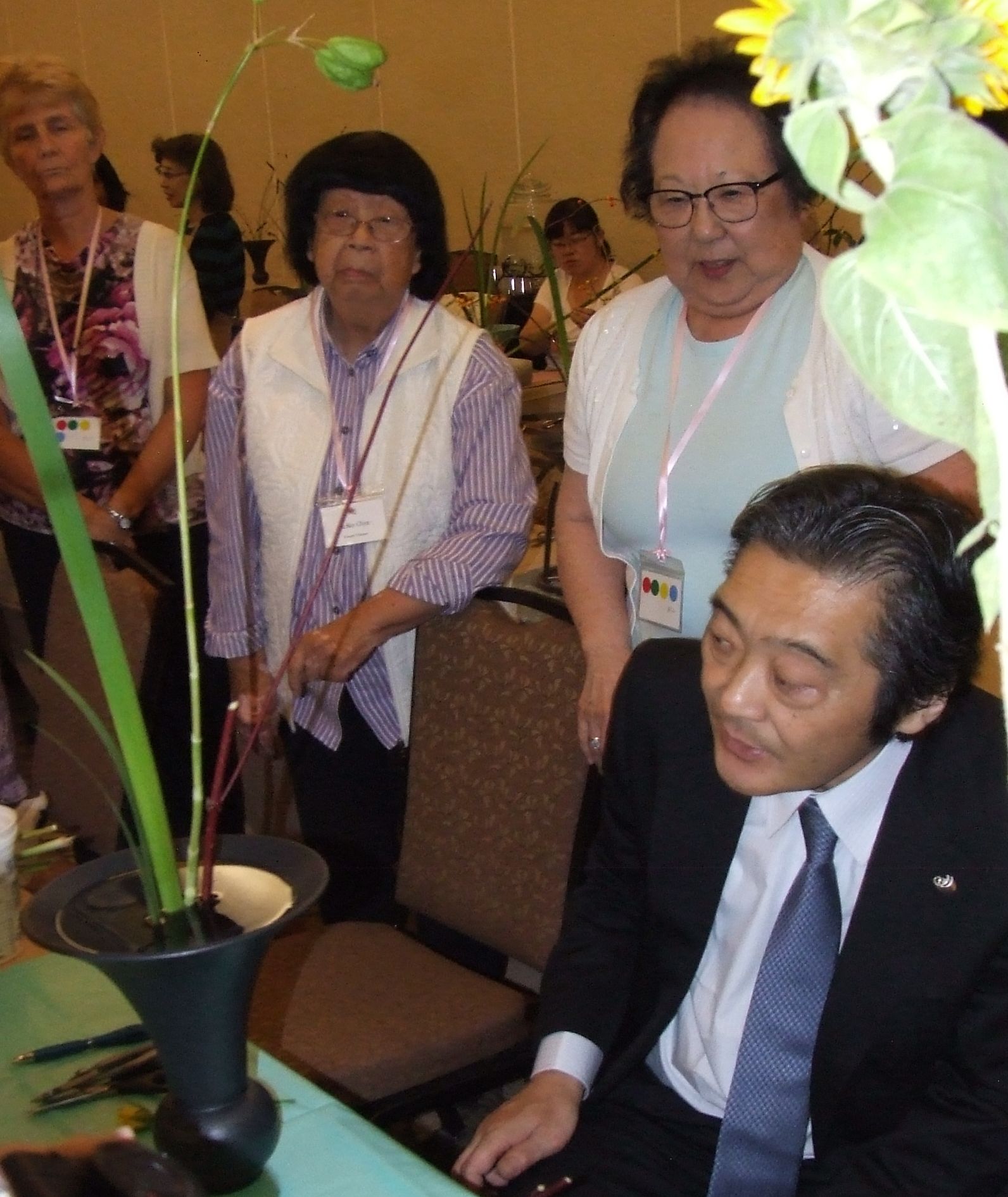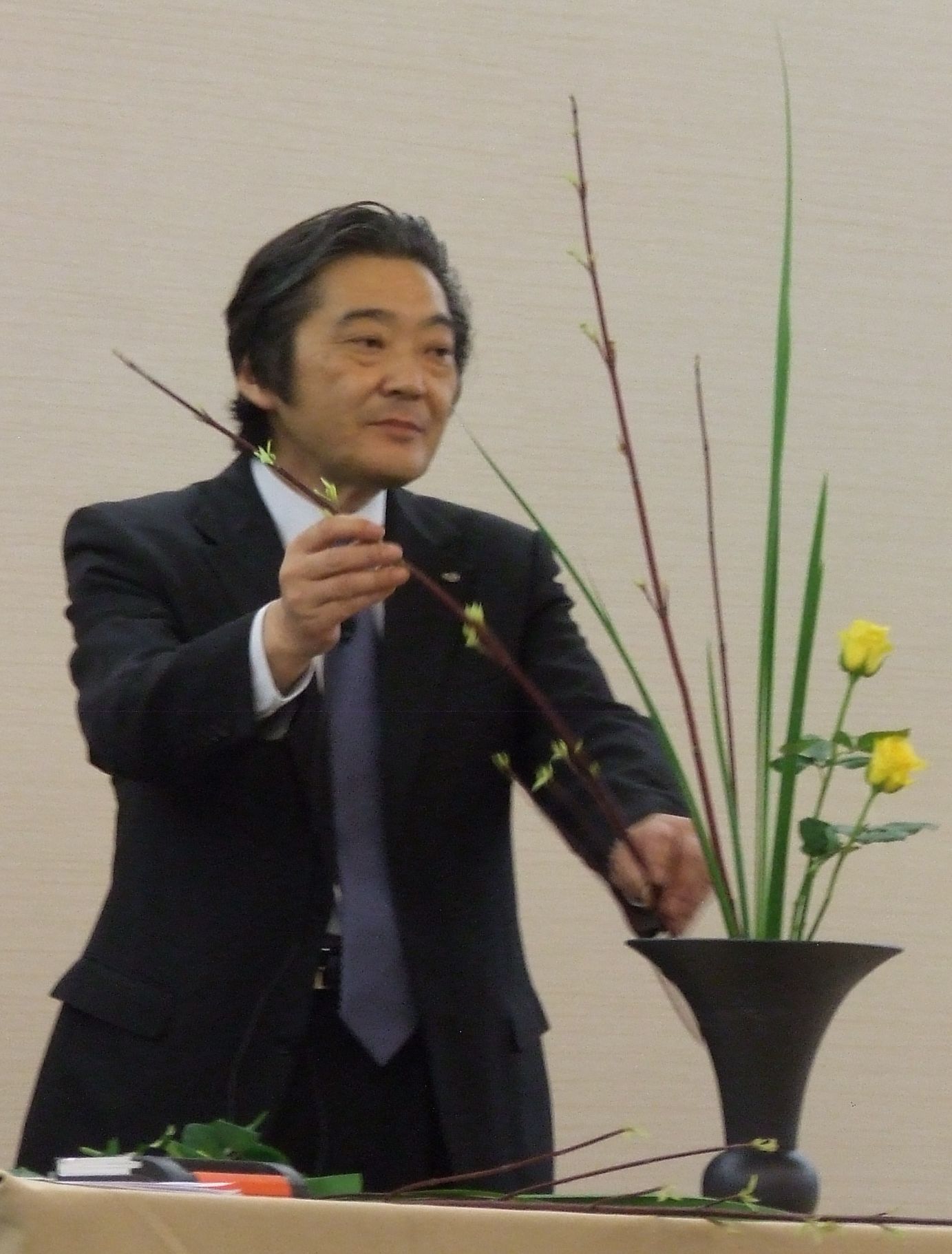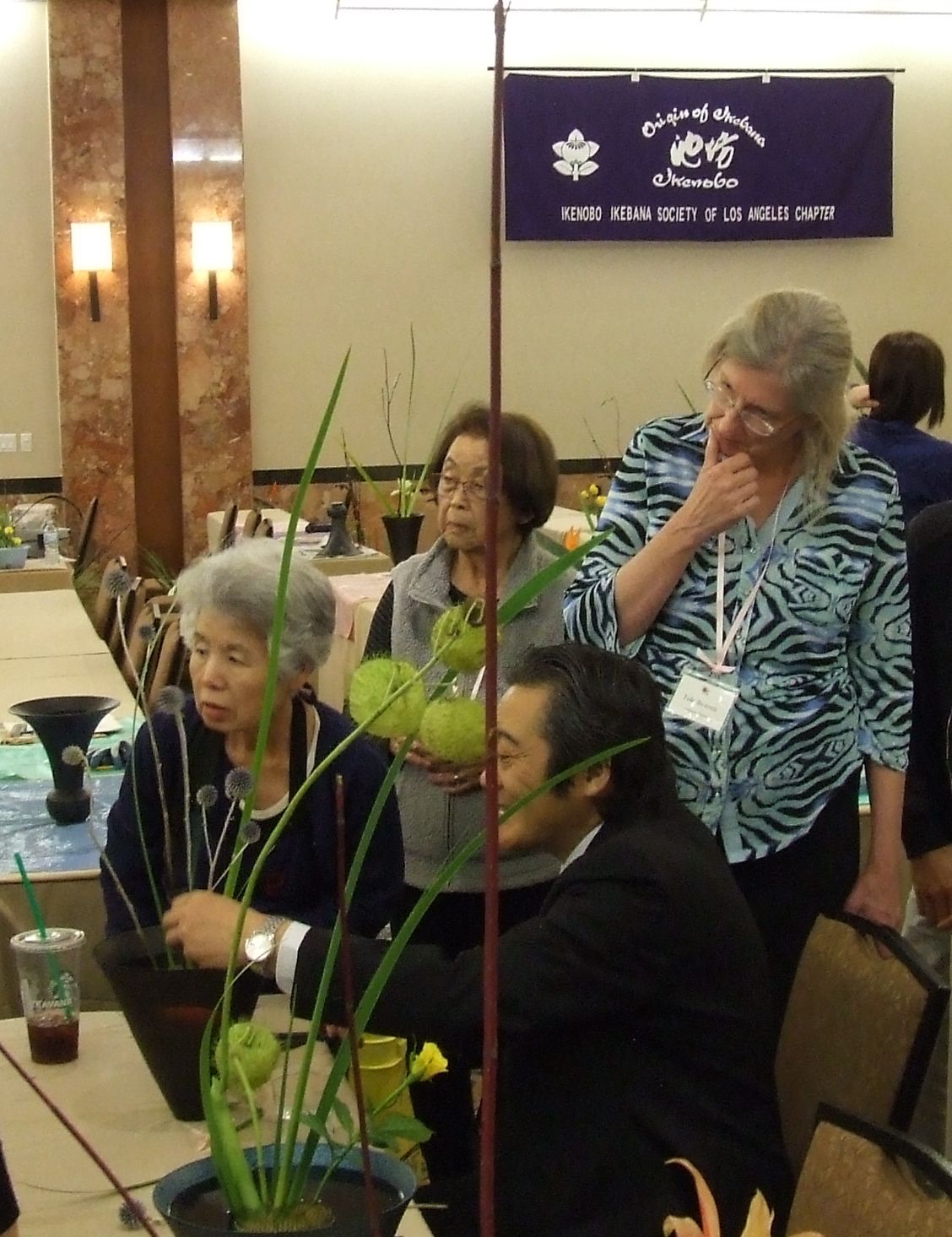 First Exhibition Freestyle

Funassyi and Professor Nakamura with Susan.

Headmaster Rikka Shimputai

Professor Nishida Rikka Shimputai

Professor  Chino Rikka Shimputai

Professor Rikka Shimputai

Professor Rikka Shimputai

Professor Rikka Shimputai

Professor Rikka Shimputai

Professor Rikka Shimputai

Professor Shoka Shimputai

Professor Shoka Shimputai

Professor Rikka Shimputai

Headmaster Sen'ei Ikenobo Lecture and Demonstration

Atami Theatre

Headmaster compares Rikka Shimputai and Shofutai with the same materials.

Headmaster describes Rikka Shimputai

Headmasters "Birds" arrangement

Headmaster compares Rikka Shimputai and Shofutai with the same materials.

Headmasters Arrangments on display

Reishiki-ike Ceremony with Professor Nishida and Professor Miura

Professor arranges Nijugiri

Nijugiri on the Theatre Floor

Nijugiri with bittersweet, mums, and gentian

Professor Nishida teaches Special Workshops

2017 Ikenobo Grand Exhibition

Photo posted on Page 5

December 29, 2017 Workshop -

Hatsuike-shiki

Special Traditional New Year

Ceremony  - Morning. 

Holiday Party and Pot Luck Luncheon, Business Meeting in the Afternoon.

May Library Denver, 9 am to 4 pm.